Russian companies will be allowed not to return proceeds to Russia. Kudrin advised ...
A week has passed since the inauguration of the Russian president, but there are still no official statements about the composition of the "new government". The ministers remain in their seats with the prefix "acting". At this point, it is known about the candidacies for the posts of deputy chairmen of the government, who, as is well known, have been confirmed as indispensable Dmitry Medvedev.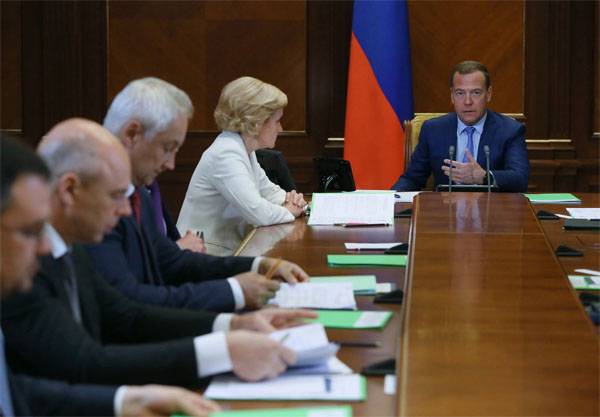 And as long as there is no official data on the composition of the cabinet of ministers, there is evidence of the steps that the undeformed cabinet is taking in these days. Information Agency
Interfax
publishes a statement by Deputy Finance Minister Alexei Moiseyev about how the government is going to support Russian companies that have come under sanctions. We are talking about allowing companies not to return to Russia the proceeds from transactions with foreign partners. These permissive measures may be taken in the near future.
From the statement:
Need to end with this
history
with mandatory repatriation of foreign exchange earnings, to reduce or cancel the punishment for non-repatriation. Fines will be waived, and the repatriation requirement itself is significantly liberalized. These proposals are agreed and, I hope, will be implemented in the near future.
Recall that today Russian companies are obliged to return revenue in the Russian Federation. If they do not, then they are penalized. The sanctions are as follows: about 0,05% per day of the amount of revenue for late payment or a fine of 100% of revenue, if the company refuses to "repatriate" profits to Russia. The government took such measures to prevent the growth of capital outflow from the country. Now the state seems to care about the state of the companies receiving foreign exchange earnings. They are going to be allowed to do without returning the proceeds to the Russian Federation, since "they need help after imposing American sanctions on them".
A separate question: what percentage of additional capital outflows from the Russian Federation can provoke this decision, if it is made?
Newspaper
"Vedomosti"
reports that the Center for Strategic Research Alexey Kudrin has long insisted on this kind of liberalization of legislation. As you know, Kudrin is now transplanted into the chair of the head of the Accounts Chamber of Russia.
https://www.facebook.com/Dmitry.Medvedev