For the North Atlantic Alliance, the delivery of Russian C-400 "Triumph" missiles to Turkey is a real provocation, writes the German magazine Spiegel.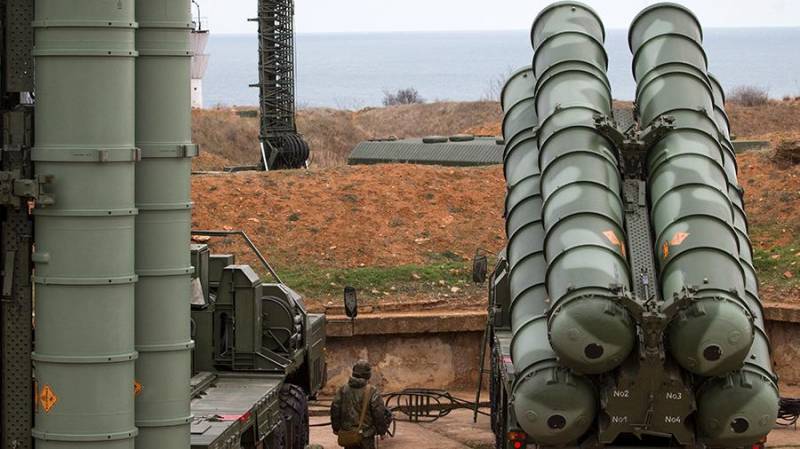 NATO fears that with the help of the C-400, Moscow "will be able to detect the strengths and weaknesses of American fifth-generation F-35 fighters", which Turkey intends to purchase from the United States, the material says.
Ironically, the C-400 is considered the potentially most dangerous opponent of a multi-purpose fighter, which in the next few years will become the backbone of the US Air Force and other countries,
quotes an article
RIA News
.
According to the author, NATO is wary of supplies of Russian systems, since, in their opinion, the complexes can become the "eye of Moscow in Turkey": "with the help of Triumph Russia will be able to get all the data on F-35 and other combat aircraft ".
The magazine also notes that the C-400 "will also jeopardize stealth technology," which makes it possible to reduce the visibility of 5-generation airplanes. "Russian air defense systems will be able to record data of the onboard radar, communication channels with the ground and radio communications, with which C-400 will step by step examine and locate the allegedly invisible fighters," the newspaper writes.
For the F-35 weapon system, for which stealth technology and data transfer capabilities are critical, this would be a disaster
concludes the author.
Recall that in December 2017, Turkey and Russia signed an agreement on the supply of C-400. Ankara will buy two ZSR batteries, which will be serviced by Turkish personnel.