The Palestine Union Organization (PLO) stated that by transferring the embassy from Tel Aviv to Jerusalem, the United States independently deletes itself from the list of peacekeepers in the Middle East. According to the head of the PLO delegation in Washington Husam Zomlot, Trump will "breathe life" into a religious conflict that has been fading in recent years. Zomloth's statement publishes
Russia Today
:
Unfortunately, the US administration has chosen the side of Israel with its claim to exclusive rights to the city, which for centuries has been sacred to all religions. Today's transfer of the embassy will breathe life into a religious conflict instead of a decent world.
Against this background, the Israeli army received an order to take positions in order to thwart possible attempts at a massive breakthrough of the border from the Gaza Strip. The country's authorities fear that Hamas will try to arrange provocations in connection with today's opening of the embassy of the United States of America in Jerusalem.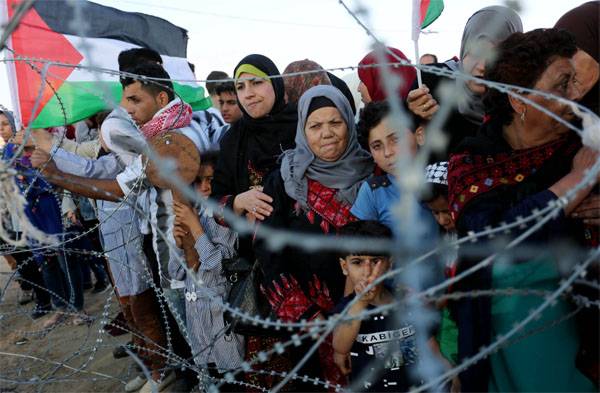 It should be noted that not less than 800 people will take part in the opening ceremony of the US Embassy in Jerusalem. The US delegation will be headed by Deputy Secretary of State John Sullivan. Also in the US delegation will be such persons as Finance Minister Stephen Mnuchin, Ambassador David Friedman and daughter of US President Ivanka Trump with her spouse. Donald Trump himself in Jerusalem decided not to fly.
Recall that Trump recognized Jerusalem as the capital of Israel in December last year.