The inclusion of militias in the exchange list of the head of the Center for the Liberation of Prisoners "Officer Corps" Vladimir Ruban seriously complicated the negotiations with the self-proclaimed republics, reports
RIA News
statement by the Vice Speaker of the Verkhovna Rada, the representative of Ukraine in the humanitarian subgroup on Donbass Irina Gerashchenko.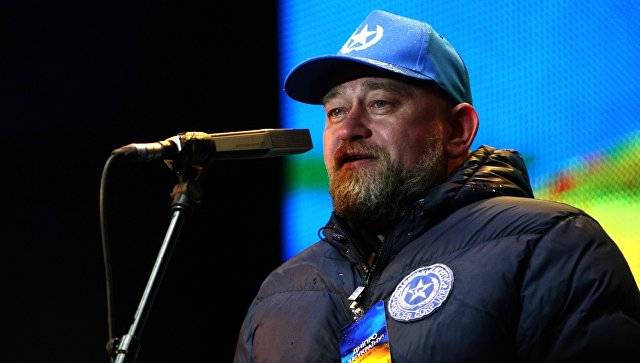 On the eve of the head of the SBU Vasily Gritsak said that representatives of the self-proclaimed republics listed Vladimir Ruban for exchange of the detained persons, who were arrested by Ukrainian law enforcement officers for "preparing the attack" in the center of Kiev.
"It's true. A few weeks ago, the militants (militia) included in their Wishlist and such ... They demand to give the Russians who fought in the Donbas, who had no relation to the Donbas berkutovtsy, terrorists from all over the world, to give them, "wrote Gerashchenko on Facebook.
According to her, "Vladimir (Ruban) asked the militants to release him, and they demand from the" junta "to give the" officer "."
It all looks very strange. And complicating the already difficult negotiations about the release of our guys ... Those who write that, they say, you can pick up many people for this person, I should note: the militants rate him not so important, and are ready to take except in the 1- format 1, which is unacceptable
concluded Gerashchenko.
Recall Ruban was detained by the Security Service of Ukraine in March when leaving the territory of the DPR. According to the ministry, a large amount of
weapons
. Militiamen suspect Ruban of preparing a terrorist act in the center of Kiev and illegal possession of weapons. After his arrest, the court arrested him for two months.