Sea tugboats Anatoly Ptitsyn and MB-119 ahead of schedule transported the repaired destroyer Worstless from Baltiysk to Kronstadt, reports
RIA News
Baltic press service message
fleet
.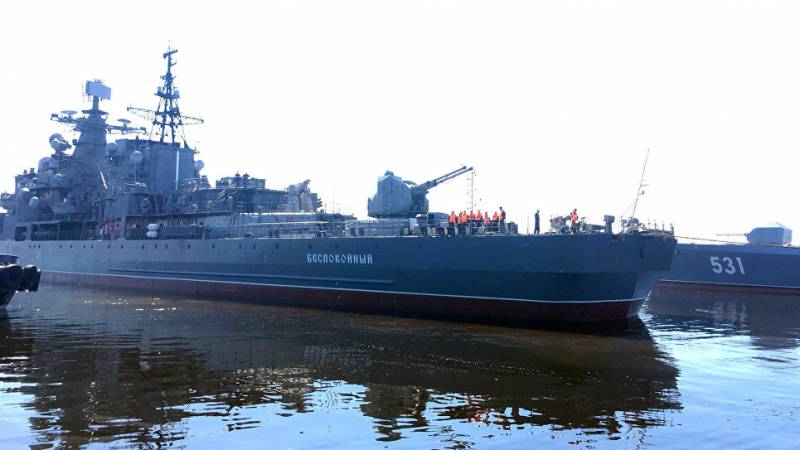 Earlier it became known that the Baltic shipbuilding plant "Yantar" repaired and transferred to the Baltic Fleet destroyer "Restless", which is destined to become a museum exhibit.
Sea tugs Anatoly Ptitsyn and MB-119, ahead of schedule, completed a towing operation in Kronstadt to the place of eternal rest of the destroyer Restless,
says release.
It is reported that the ship, accompanied by tugs out of Baltiysk 10 May. From the auxiliary fleet about 70 people were involved in this transition.
According to the press service, "the destroyer carried out work on the repair of the underwater part of the ship, dismantling the propeller shafts, sealing and painting the hull."
The "Restless" squadron destroyer (956 project) was built at the Zhdanov plant ("Severnaya Verf" plant) in St. Petersburg, joined the fleet in 1992 year. The length of the ship is 156 meters, the width is 17 meters, the total displacement is 8 thousand tons, the autonomy of navigation is 30 days.