The helicopter of the Afghan National Army (ANA) made an emergency landing in the south of Afghanistan and was then destroyed by servicemen.
RIA News
message agency "Pazhvak."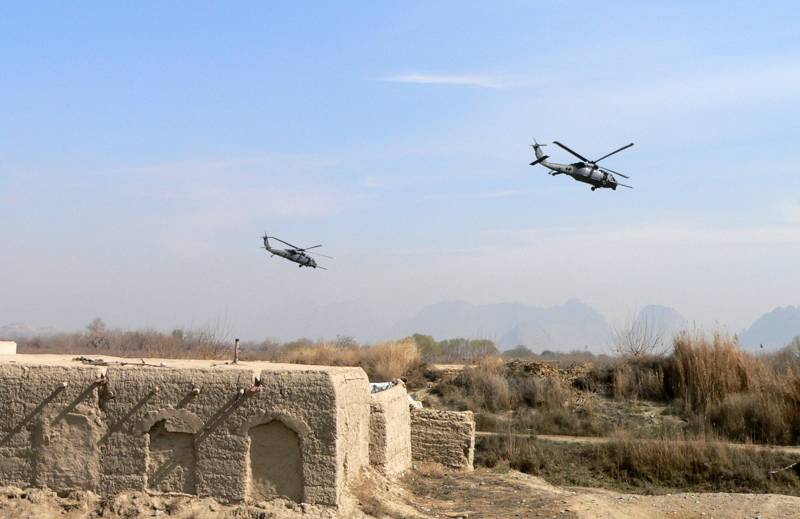 The incident occurred on Sunday night near the town of Girishk (Helmand Province). According to official data of the military, "the cause of the accident was a technical malfunction." It is reported that after a hard landing, the crew was evacuated by another military helicopter at Shorab air base in the same province. The damaged helicopter was destroyed by Afghan soldiers.
According to the military source of the agency, in the specified area, the armed forces carried out an operation to detain one of the commanders of the radical Taliban movement (prohibited in the Russian Federation).
Further, its information is fundamentally different from the official. The interlocutor said that the helicopter was damaged by militants from the ground, and after the forced landing, all the crew members were killed. Then the car was blown up.
The type of helicopter destroyed is not indicated.
Recall Helmand province, known for growing poppy seeds and is a stronghold of the radicals.