The management of the Sumy State Pedagogical University named after Makarenko sent her students to the Crimea for practical training without the consent of the SBU, Ukrainian reports
NEWS
.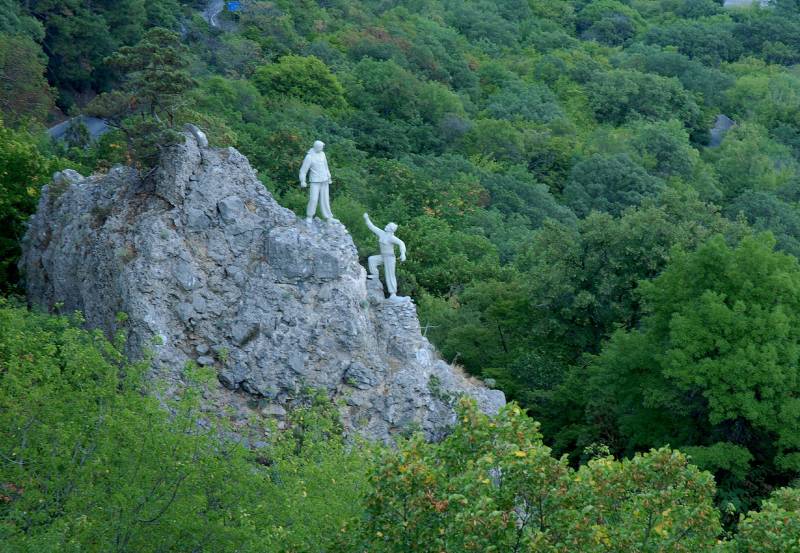 It is reported that a group of students from 1-3 courses were located in "temporarily occupied territory from April 27 to May 7.
In accordance with the curriculum in the specialty "tourism", they have a discipline "professional development", in accordance with which students must complete six categorical hikes. These hikes also go in our area, but there are a number of hikes of such categories that require mountain training,
Rector of the University Yuri Lyannoy explained to the local media.
When asked whether he considered such campaigns on "annexed territory" permissible, the rector answered that before solving this, the question was agreed with the SBU.
However, the representative of the Office of the SBU in the Sumy region Ales Raputa caught the head of the university in a lie, stating that students were not given permission to visit the peninsula.
Sanctions regarding the departure of students for internship was not provided, since it is not provided for by the current legislation of Ukraine
she said.
In respect of the rector Lyannogo started checking.
Recall, the Crimea became part of the Russian Federation after the coup in Ukraine in 2014 year. More than 95 percent of the inhabitants of the peninsula voted for the reunification with Russia in a referendum.