Coming from Chechnya? In Paris, declared the identification of the terrorist
The man who committed an armed attack on passers-by in the center of Paris last night turned out to be a 20-year-old from Chechnya, reports
TASS
message radio Europe1.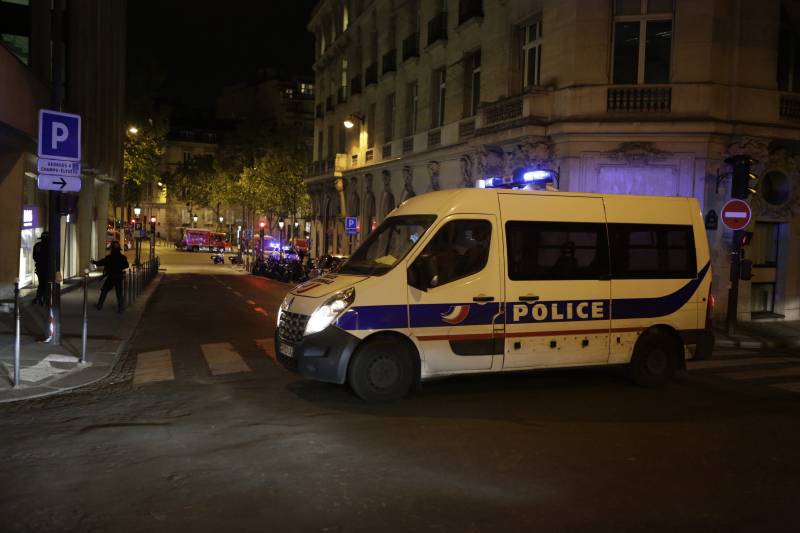 According to the radio station, referring to a police source, "the offender was identified by the police using fingerprints, as he didn't have any identity documents with him (the original does not refer to a Chechen citizen, but to a" Chechen citizen ") ".
The source also said that the parents of the criminal were detained by the special services and are in custody.
The publication reminds that the incident occurred on Saturday around 22: 30 Moscow time on the street. Monsigny in the 2-m arrondissement of Paris, not far from the building of the Paris Opera and prestigious neighborhoods. "The attacker, armed with a knife, staged a hectic massacre, striking passersby. The attacker was liquidated on the spot by the rescued officers of the municipal police, "the article says.
As law enforcement officers said, as a result of the actions of the attacker, "one person died, four were injured." Moreover, two of the victims were taken to the hospital in critical condition.
Criminal proceedings have been instituted under the articles "attempted murder of carriers of state power", "murder", and "acts connected with terrorist intent."
Responsibility for the attack was claimed by the Islamic State group (IG, banned in the Russian Federation).
http://www.globallookpress.com