Unmanned aerial devices "Poseidon" with a nuclear power plant will go to the Russian Navy under the existing state weapons program for 2018-2027 years, their carrier will be a new nuclear submarine being built at Sevmash, reports TASS with reference to a source in the military-industrial complex.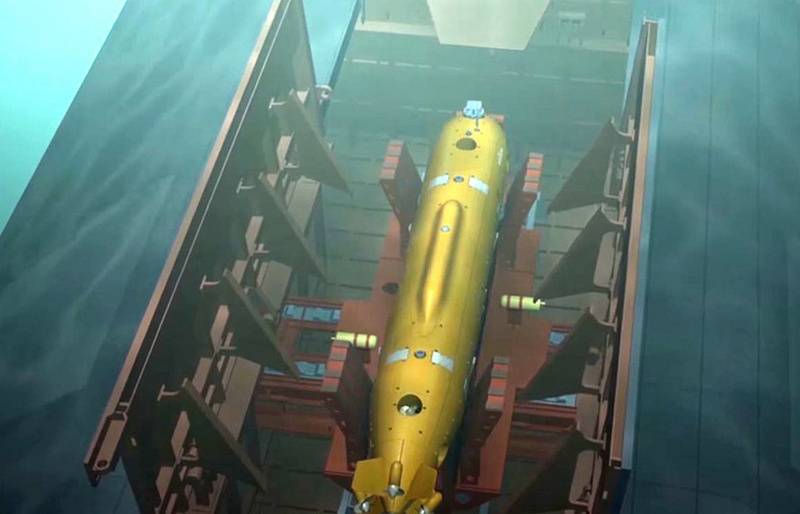 The Poseidon system is included in the state armament program until 2027, and should be included in the Navy's combat strength until the end of the program. It consists of several high-speed deep-water torpedoes with a small-sized nuclear power plant. Their carrier will be an atomic submarine built on Sevmash.
- Said the source agency.
The source did not specify the type of submarine carrier, but noted that "it will not be the fifth-generation submarine Husky."
At least two special purpose nuclear submarines are built on Sevmash. In particular, according to data from open sources, the unfinished submarine of the 949 project "Belgorod" was recalculated in December by 2012 on the special project 09852, it will become the carrier of uninhabited and inhabited deep-sea research vehicles. Another special purpose nuclear submarine Khabarovsk was laid in July 2014. According to unconfirmed data, the submarine is built according to the 09851 project and can act as a carrier of both various deep-sea apparatuses and a new weapon system.