The Committee on the Affairs of the Armed Forces of the House of Representatives of the US Congress called for the annulment of the US-Soviet Treaty of Medium and Short-Range Missiles (INF) in the event that Russia does not comply with it.
The resolution of the committee, adopted by a majority vote of the Republican faction, states that the United States should not consider itself bound by the contract unless President Trump confirms its full compliance with the Russian side, Radio Liberty reports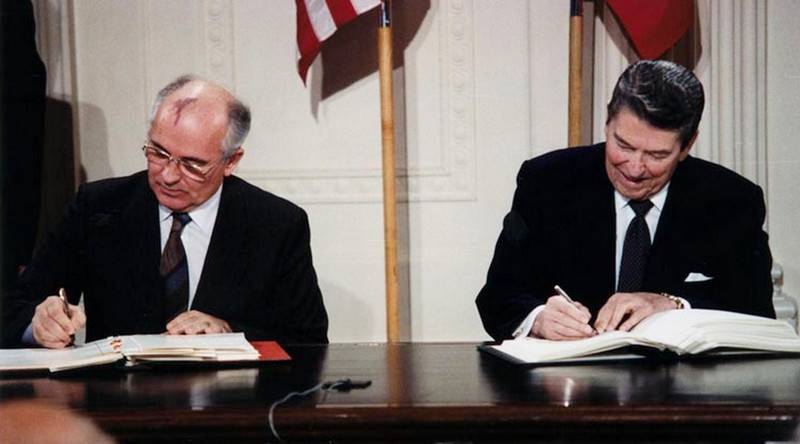 Member of the committee, Republican Mike Gallagher called this measure an attempt by the United States to "push Russia to comply" with the INF Treaty, the newspaper writes.
The INF Treaty has long been a subject of dispute between those who consider it necessary to preserve the agreements concluded between the superpowers during the Cold War era and, if necessary, to modernize them, and those who propose abolishing them as an anachronism preventing America from updating its weapons.
Withdrawal from the INF Treaty will allow the United States to invest in the development of a new generation of ground-based cruise missiles, which will serve as a counterweight to the Chinese missile
arms
not covered by any disarmament agreements
- Admiral Phil Davidson, commander of US forces in the Pacific, said at a congressional hearing.
In recent years, Moscow and Washington have regularly accused each other of violating the INF Treaty. In the US Congress, there were even calls to develop a bill that would directly accuse Russia of violating this document and prepare the ground for the United States to withdraw from it in the same way that Washington withdrew from the ABM Treaty.