British television channel ITV reports that the frigate of the Russian Navy Yaroslav the Wise, equipped with the Uran anti-ship missile system, monitors the US Navy aircraft carrier Harry Truman (USS Harry S. Truman (CVN 75)), which is located in the eastern part of the water area Mediterranean Sea.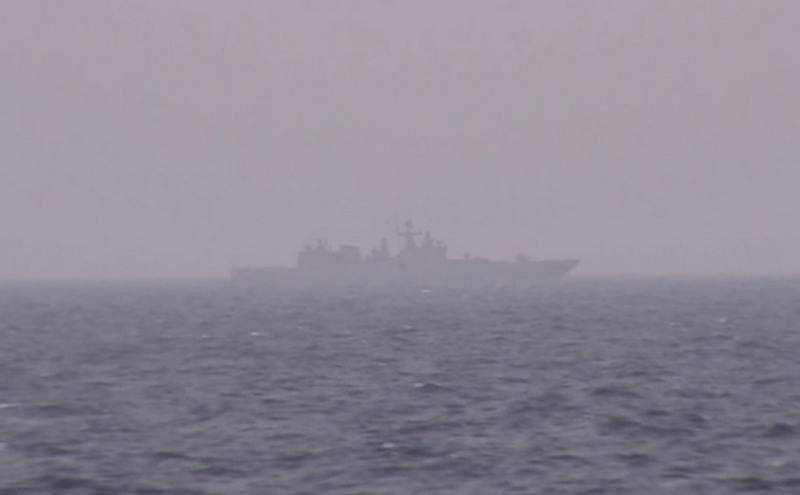 Frigate of the Russian Navy "Yaroslav the Wise", view from the aircraft carrier
Journalists from the British television corporation ITV visited aboard the US aircraft carrier Harry Truman in the Mediterranean. They managed to photograph the frigate of the Russian Navy "Yaroslav the Wise", which watches the actions of the Americans.
At the same time, according to the American naval sailors, the ships of the US Navy strike group "Harry Truman" maintain regular communication with the Russian frigate, the TV channel notes.
The report also notes that the "Yaroslav the Wise" has already developed something like a "reputation", since this ship is not the first time watching the "Harry Truman". An ITV article mentions a two-year-old incident when one of the destroyers crossed the course of the frigate Yaroslav the Wise on the nose at a dangerous distance. The US command then considered that the Russian ship had gone for a dangerous rapprochement, trying to prevent the actions of the aircraft carrier group.
The US Navy carrier strike group, which also includes a missile cruiser, four destroyers and a German frigate, must head from the Mediterranean to the Persian Gulf. However, the Pentagon decided to detain it in the Mediterranean for an indefinite period.