From MiG-29 to MiG-35. Swifts Air Group will receive the latest fighters
The Strizh air group will be one of the first to receive the latest MiG-35 fighters, Lieutenant-General Andrei Yudin, deputy commander of the Russian Aerospace Forces, said, adding that the fighters will arrive at Kubinka air base after state tests are completed. The group is currently piloting MiG-29 fighters.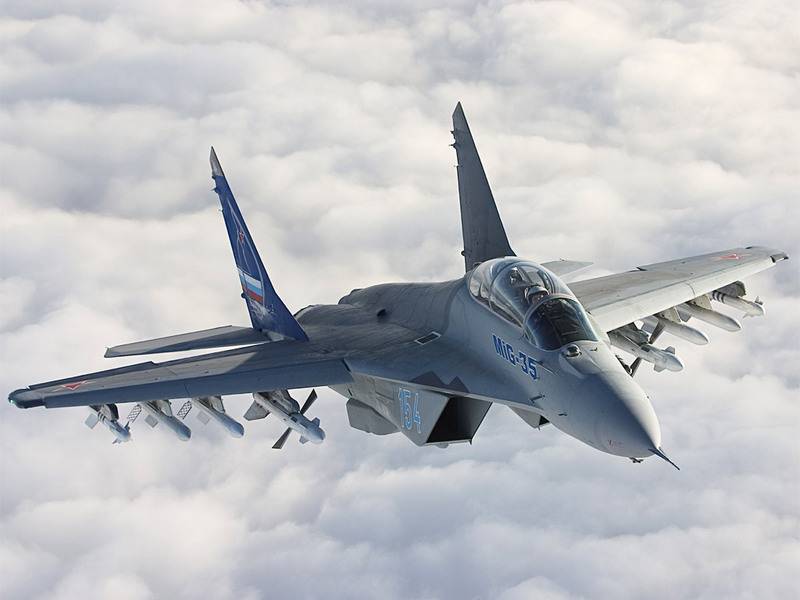 It is planned to retrain the pilots of the Strizhi air group to the MiG-35 fighter. Now the state tests of the aircraft are being completed. After their completion, the latest machines will be used by the squadron of the Strizhi aerobatic team.
- he said
At the same time, Yudin noted that the very first MiG-35 will receive the State flight test center in Akhtubinsk, then the plane will go to the Lipetsk aviation center, which includes the Kubinka air base.
Also, the commander of the Air Force said that the pilots of the "Russian Knights" air group had fully mastered the Su-30CM fighters.
Su-30M is an aircraft of the 4 ++ generation, which has very high combat characteristics, including flight ones. To date, the "Russian Knights" have fully mastered this fighter, the pilots, in addition to group aerobatics, are already performing six, doubles and counter aerobatics
- said the udin.