It became known that a terrorist act was prevented in Moscow, which was planned to be held by an underground band on 9 in May. Russian Deputy Foreign Minister Andrei Syromolotov said that the Russian special services had received operational information on the preparation of the terrorist attack, which the terrorists planned to carry out in the column of the Immortal Regiment. It is noted that the terrorists who planned to attack the "Immortal Regiment" were in Siberia and received instructions from outside the country.
From the statement of Andrey Syromolotov:
Several groups were arrested at once that were supposed to carry out explosions during the Immortal Regiment 'action in Moscow;
weapon
. They moved from Siberia, from New Urengoy. There, 17 searches were conducted and 20 people were detained. From 21 to 24 April, we only destroyed 26 terrorists.
According to Syromolotov (given
TASS
a) terrorists planned to carry out the terrorist attack in the column of the "Immortal regiment" and last year in St. Petersburg. The secret services then identified a group that had financial contacts with militants who had settled in Turkey.
From the statement of the official:
When we began to study financing, we realized that it was coming from Turkey, and then we went to a backup group in Siberia.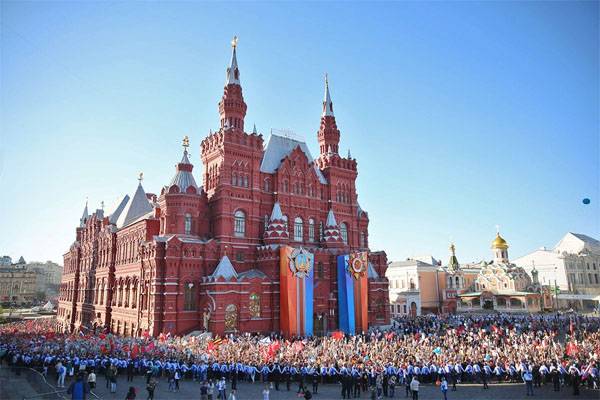 Recall that 9 May in Russia in the procession "Immortal Regiment" was attended by about 10,5 million people. The most massive procession was in the Russian capital. More than 1 million people took to the streets of Moscow with portraits of the participants of the Great Patriotic War.