The Prosecutor General of Ukraine Yuriy Lutsenko commented
history
SS division "Galicia" ("Galicia"), which at one time was made up of Ukrainians who swore allegiance to Nazi Germany. At the same time, Lutsenko called the entry of Ukrainians during the Second World War into the Nazi armed formations "the lesser of evils."
Further, Lutsenko, during his speech at the Ostrog Academy at the Ostrog Forum - 2018, stated that when looking at photos of the SS division "Galicia", he found a portrait of a person very similar to himself. Statement Lutsenko leads Ukrainian portal "Gordon":
I watched the album "Division Galicia". I accidentally opened it on one page, I see my portrait. My exact copy of the 8 class, only in German form. Waffen SS.
Lutsenko continued:
Then the people were torn, and to get freedom, you had to rely on one of the lesser evils. They relied. And the history of the division "Galicia" today should be discussed by historians.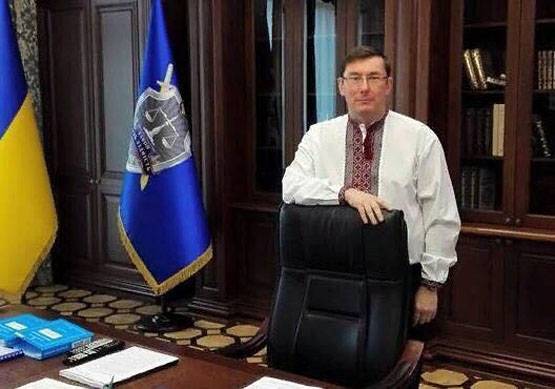 Recall that a few days ago on the TV channel "Inter" a concert was aired, at which the presenters made a speech that the Ukrainians ultimately will not allow the streets of Kiev drenched in the blood of those who fought fascism " . After this speech, the radicals carried out another attack on the office of the TV channel.
And Lutsenko, on his Facebook page, wrote: "We won the fascists, we won, and the rashists".
So who defeated the fascists, according to the logic of Mr. Lutsenko? - Those who were "greater evil in contrast to the lesser evil" - the SS division?