Israeli Defense Minister Avigdor Lieberman for the first time recently appealed to Syrian President Bashar Assad. We are talking about indirect and very peculiar treatment, but the fact remains. Lieberman literally stated the following:
Assad, you need to drive the Iranians out of Syria, drive out the forces of Al-Quds and Kasem Suleymani (the commander of these armed units). The presence of Iran does not help Syria, but only hinders sovereignty.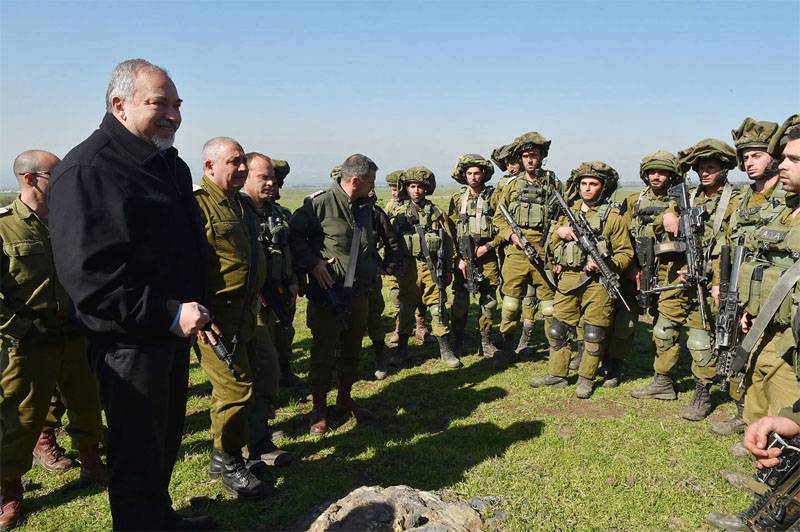 Recall that earlier, Israel announced the attack of its territory by Iranian troops stationed in the Syrian Arab Republic. The statement contained information that about 20 rockets were fired at Israel. In response, the IDF struck Syrian territory, noting that they were initially aimed at the location of the Iranian troops. Then Israel destroyed several CAA air defense systems, including the C-1 Carapace. According to the command of the Israel Defense Forces, the CAA has used these weapons against Israeli aircraft and missiles, although it is clear from the footage that the IDF itself previously published that the Syrian Pantsir-S1 is not in a combat position.
On the eve of Tehran, the authorities said that if Israel continues to act in the current vein, the Iranian army "aligns Tel Aviv with the land." The Iranian Defense Ministry noted that Israel, by its actions, is not only turning Tehran against itself, but also many other capitals of the region, pursuing a policy in which "there is no place for diplomacy, but only for war".