Corporation Lockheed Martin rolled out the first fighter F-16 Fighting Falcon with an increased flight resource. From the shop located on the territory of the Hill airbase (Utah), the first aircraft came out, the flight resource of which was extended to 12 000 hours, reports "Warspot" with reference to the press service of the company.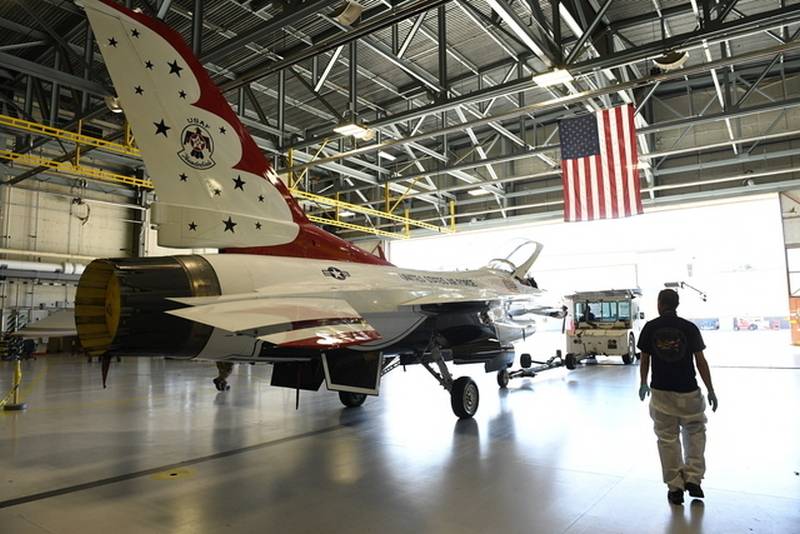 Back in the summer of 2015, Lockheed Martin began the test cycle of the structural integrity of the F-16C Block 50 fighter, after which it was decided that F-16 could be used further, with which the flight life would end. During the tests, the fighter flew 27 713 equivalent flight hours, after which it was disassembled and checked for integrity.
It turned out that the life of the F-16C aircraft is significantly higher than that initially stated, so after the raid on the 8000 hours, the combat vehicles will undergo appropriate maintenance and will again go into service with the US Air Force, receiving an additional flight resource in the 4000 hours. In total, the military department decided to restore the F-300C / D fighters over 16, which will allow them to remain on duty until the 2050 year.
The F-16 is a fourth-generation, multi-functional lightweight fighter. He entered service with the US Air Force in 1979 year and to this day is one of the most advanced combat vehicles. In October, Lockheed Martin 2015 presented the updated version of the F-16 Viper, and soon the F-16 fighters of the fifth generation F-35, which are also developed by Lockheed Martin, should replace the F-XNUMX.