The network criticized the actions of the Riga police officers, who on May 9 warned Facebook user Valdis Gavars that the ribbon attached to his shirt in the colors of the Latvian flag can be regarded as a provocation, reports
RIA News
.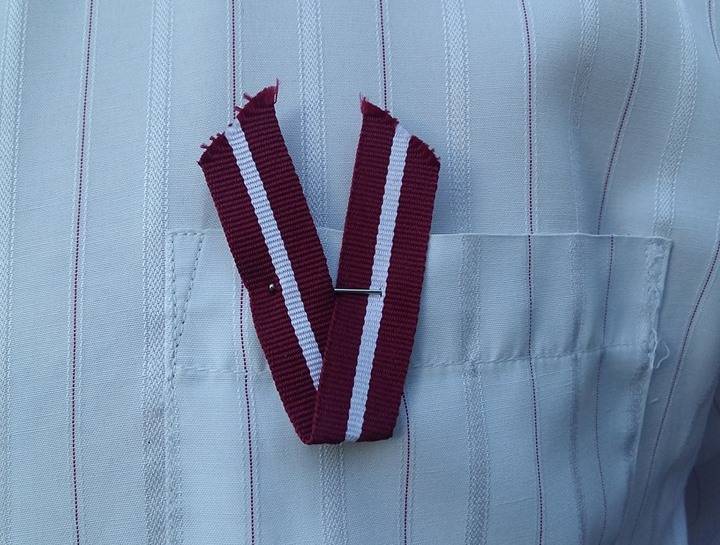 As the man said, he was returning home through Victory Park when a policeman approached him and warned that "a red-white-red ribbon could provoke a conflict because there were holiday celebrations in the park" dedicated to Victory Day.
Needless to say, I walked along the opposite side of the street where the event took place. With each such remark, I am increasingly wondering what kind of community we live in. I wonder if tomorrow they will just make a remark to those who wear orange-brown ribbons,
wrote Gavars.
Some netizens suspected that Latvians did not serve the Riga police.
It turned out that the police of the Riga municipality does not belong to Latvia!
Writes user Inga.
According to another version, Latvia has already become part of the Russian Federation.
Is Latvia already joined to Russia? Shame, shame, shame on the Latvian government and police. Here we are no longer talking about a too successful economic situation in Latvia, but about national self-esteem and strength!
Syronized Iritha.
There were skeptics.
Brad ... In Liepaja there were people with Latvian ribbons, neither the guards, nor the police, none of those present said a word to them. Looks like a fictional post ...
noted Andrew.
Also, one Facebook user said that last year even the mayor of Riga, Neil Ushakov, went with a Latvian flag on Victory Day.