Russian experts are developing methods for tracking nuclear tests in connection with the emergence abroad of more advanced technologies to conceal nuclear explosions, reports
RIA News
a message from Colonel Igor Tokarev, Head of the Special Control Service (SSC) of the Russian Ministry of Defense.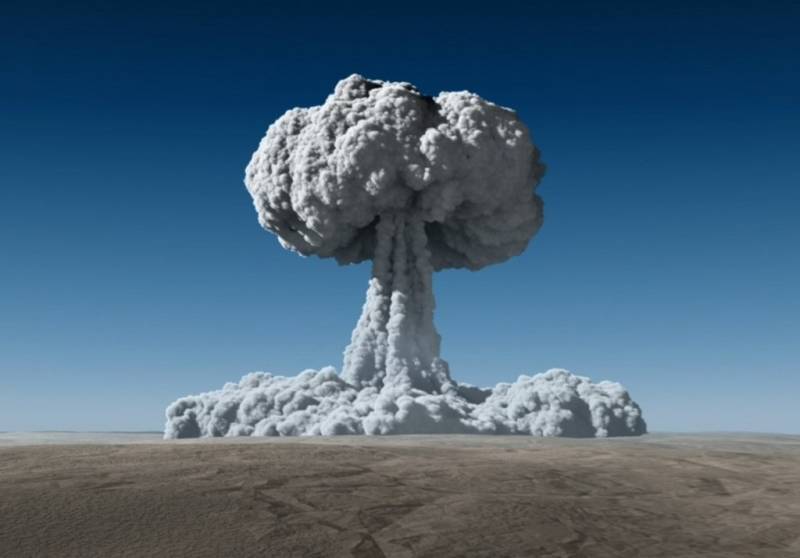 Tokarev recalled that "in accordance with the Test Ban Treaty
weapons
in the atmosphere, outer space and under water, countries possessing nuclear weapons began to conduct only underground nuclear explosions, which can only be detected by means of seismic monitoring. "
Hidden to conduct such tests is technically easier, and developments in this direction are available and are being improved,
he said.
According to the colonel, such opportunities are used, for example, as "the maximum possible reduction in the power of nuclear charges, which, with an increase in the accuracy of their delivery, does not affect their combat effectiveness; testing in geological rocks, reducing the intensity of seismic wave formation; increasing the depth of laying the charge to eliminate the possibility of release of radioactive products ".
Also, tests can be carried out in seismically active areas, where, against the background of natural tectonic processes (earthquakes, volcanic eruptions), the recognition of the nature of the seismic source (its identification) becomes an extremely difficult scientific and practical task, which is solved by specialists of the Service with unique knowledge and experience.
told Tokarev.
He noted that "the improvement of scientific methods of control over nuclear testing is carried out by the Research Center for Special Control."
According to Tokarev, in addition, "new special methods of monitoring any nuclear activity are developing, and geophysical sources of natural origin, earthquakes, in particular, and explosions of ordinary explosives are used as a model."