The Algerian armed forces continue to actively use the BTR-80. Recently, the Russian-made machines were involved in a major exercise Toufane 2018, reports
Rossiyskaya Gazeta
.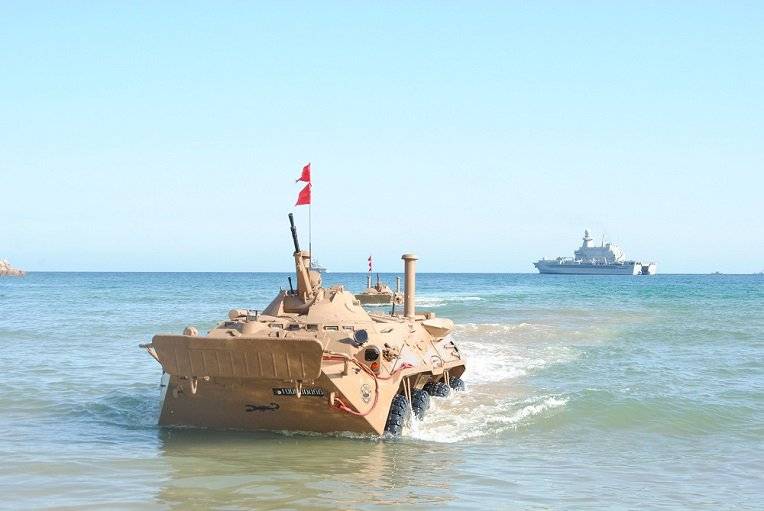 "Floating armored personnel carriers with marines fighters were landed from the board of the assault helicopter dock Kalaat Beni-Abbes. They successfully captured bridgeheads on the coast, making it possible to break into the territory of the conditional enemy, "the material says.
At the beginning of 2018, it was reported that the Algerian military command was considering replacing the 250-ti BTR-60 and 150-ti BTR-80 with more modern equipment. In particular, the talk was about the German Boxer armored vehicle.
However, according to the author, "because of the extremely high price (more than 4 million euros), this machine is unlikely to be widely used here, besides, Algeria is currently already assembling Boxer's predecessors — the BTR Fuchs 2." Most likely, they will be replaced by outdated BTR-60 (they are now being converted into self-propelled anti-tank systems with the Kornet ATGM).
As for the BTR-80, judging by the photos and video materials, they are not going to abandon them yet. In the Algerian army, "they still show a special interest in the exploitation of the" eighties, "who will serve in the army and marines of this country for a long time," the author concludes.