In India, the main battle tank T-90 "Bishma" turned into a "crew" for high-ranking persons. During large-scale exercises, it was possible to observe how comfortable armchairs installed in the back of the tower, modern "maharajas" of military leaders watched the progress of the unfolding action.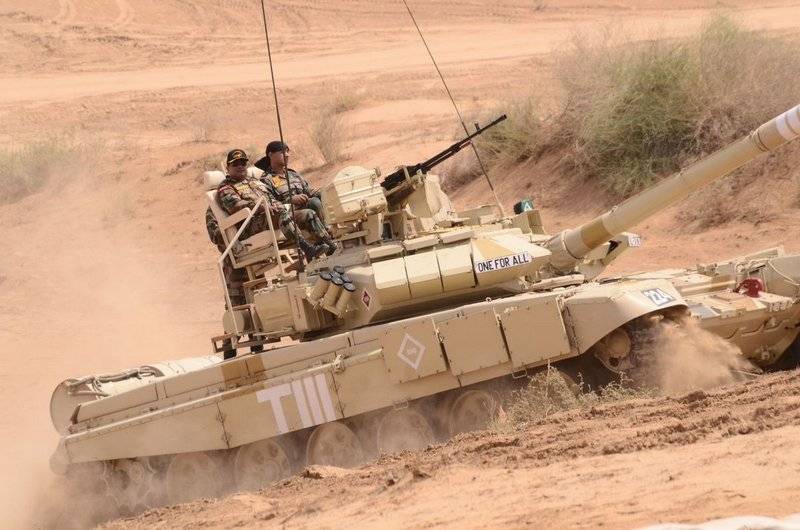 Note that in India, such an application of T-90C has already become a tradition. In addition to the military, you can also see the top leadership of the state on Russian-made combat vehicles.
India currently has the largest fleet
tanks
this model - about 1000 cars. At the plant in the city of Avadi, they are being assembled.
Externally, the Indian version differs from Russian cars in the absence of searchlights of the Blind optical-electronic suppression system.
At present, the Indian military are studying options for upgrading Bishma, for example, the question of installing an active defense complex that will shoot down attacking tank rocket grenades and guided missiles. Other measures will be taken that the T-90C could remain in service for several decades.