No analogues. In the United States called the unique weapon of the Russian army
Russian high precision
aviation
"Dagger" missile system has no analogues all over the world, - opinion of The National Interest columnist Dave Majumdar.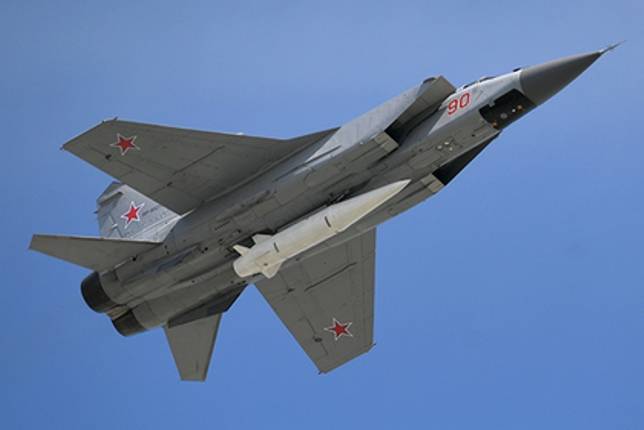 No other country has an air-launched ballistic missile, so Moscow is right in believing that the Dagger has no equivalent outside of Russia,
the author writes.
According to him, the Dagger rocket was made on the basis of the Iskander rocket and "is capable of maneuvering in flight and has an unpredictable trajectory that makes it difficult to intercept," but it "cannot be considered hypersonic
weapons
because it is not equipped with a hypersonic ramjet engine. "
So in the end, "Dagger" is a formidable weapon,
concludes Majumdar.
For the first time about the "Dagger" said Russian President Vladimir Putin in March 2018. According to available data, "Dagger" is a "modernized version of the quasi-ballistic single-stage solid-fuel missile 9М723 of the Iskander complex, supported by a supersonic all-weather fighter-interceptor MiG-31."
As the Diplomat edition reported in April, at present not only Russia, but also China has airballistic missiles.
Evgeny Biyatov / RIA News