I had to somehow go on a business trip to Kilp Yavr in the service. Kilp Yavr is a military garrison near Murmansk. In our southern regions, spring was already in full swing, although there was still plenty of snow. In consequence, this circumstance played a "bad" joke with me.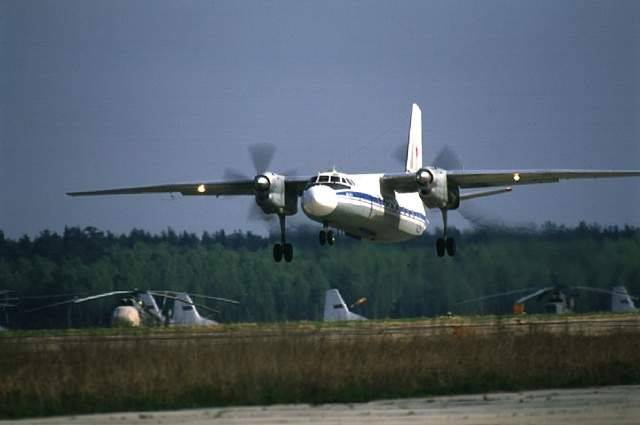 I was ordered to fly with my colleague and elder comrade Vasily F .. I must say, I was very glad of an unexpected business trip, especially with such a companionable peasant as Vasya. The anticipation of the upcoming trip from the order of the annoying closed military town, slightly spoiled the weather, because of which we were not given permission for five days to depart. Well, okay, the bags are collected, all the documents are ready, the travelers are already "dripping" (the chief finan has helped). And now the phone call, the time is set, we meet at the airport.
I must say that before that I didn't have to fly at all, although I served in
aviation
. I'm worried, Vaska is calm, which is why he is the "old wolf".
Someone from the crew approached.
-Well, guys, get loaded.
Vasya and I modestly sat on the wooden seats along the side. We roared the engines, we were taxiing into the lane, acceleration started .. Damn, for some reason we could not fly up, we taxi again. We take off, the board smoothly began to climb. I try not to look in the windows, twitch, and generally give out my excitement. We are flying, two more passengers are sitting in the pilot's cabin near the pilot's cabin, although they are sitting at a table in easy chairs a la "Aeroflot of the USSR".
One of them immediately offered to sit down at their table.
-Man, come to us, why are you huddle there on these benches?
-No problem..
-Let us get acquainted, I am Seryoga E., my brother serves in your garrison, lieutenant colonel E. have you heard?
- Of course we know, and what are you in what rank?
- "Prapor."
-We are also a "prapor", we are going on a business trip, to deliver a "secret".
- I understand, this is Seryoga, our flight mechanic.
- Nice to meet you.
-Then .. maybe for an acquaintance, we have a "Massandra".
-Good, we also seem not "empty" fly ..
On the table there is a plastic "one and a half Massandra", the same for Vaska in a bag. We got some tinned food, biscuits, - dry rations, in short. What is "Massandra" know everyone who has at least some relation to aviation, the rest will explain, without going into technology, that it is diluted alcohol.
I am the youngest and most inexperienced in this company, so I don't get into much conversation.
Only in the intervals between the ascents of the soldiers' mugs I push forward our snack, which invariably slides down the table in our direction. Vasya at this time is "secular" conversation imposingly lounging in a chair. I already thought: "Do I have to watch everything for more than two hours at a snack?" Then Serega E. leaned over the table and shouted through the buzz of "engines": "Nothing, we'll get the train now, everything will be fine."
And indeed, they scored height, and the canned food biscuits "calmed down."
During the conversation, I confess that for the first time I fly by plane, and have never been to Murmansk. My older comrades perked up noticeably: "So you never crossed the Arctic Circle?
- Not..
Do you know the law?
-What?
- For this you need to drink a glass full.
Yes, you cho men, I do not drink ..
-And nobody cares.
- Ok, I'll try.
- So look, now we will fly over Arkhangelsk, then we will go over the sea, as the land will appear, everything - the Kola Peninsula, you can drink.
-I got it.
A navigator came out of the cab, went to the toilet. A toilet served as a bucket at the rear of the fuselage at the loading ramp. By the way, there is a rule who the last one went, he later endured, therefore at the end of the flight everyone is sitting, suffering.
-Shturman, Arkhangelsk soon?
-On the approach ...
-No headache
-There is some
- Will you be a gram?
-Not guys, thanks.
-And the commander?
-I will offer him, if anything, come.
And in the windows, through the haze, you can already discern the silhouettes of my regional center.
-All, get ready and look out the window, as the sea will fly, you drink full.
-I got it.
Flew over the sea, the land appeared, although you can not tell much, everything is white and white below.
Poured soldier's mug (330 grams). He got up, braced himself, exhaled sharply, drank!
Immediately "cheered up", but I myself think: "The main thing is not to disconnect completely, otherwise I will disgrace myself to the whole world."
Snacked as he could, we fly on. What the hell!? Again the sea below!
My pseudo-mentors "zagaldeli" vied with each other: "at that time did not count," "probably, it was an ice floe," "where did you look?" In short, they decided that this time does not count. And me, the brakes do not work anymore, I am already a "hero"!
We look all down, not forgetting to continue to raise the glasses and pronounce our short army toasts.
Here again is the land. Well, sure she is!
-Come Lyokha, be patient Cossack ..
I drank .. I didn't "cover" sharply as last time, on the contrary, I feel that I don't take hops anymore, but I can't drink it anymore, it gurgles at my throat. We are sitting, we are flying ... The men are already arguing about something, fishing bikes, etc. are being poisoned. I sit like an owl, only clap my eyes.
And here, below the sea again seemed! Can not be some kind of devilry!
Vasya: "Lyokha, last time again, don't consider it .."
I: "Fuck you!"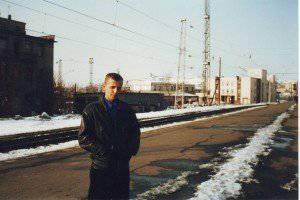 Before landing, Vasya turned to me and, with his brow furrowed, thinking it would be clear that this would give his face a serious look, said: "Lech, you don't drink anymore, we still have to hand over the load"
Well, well, I already drank with you all the way - I didn't lag behind, and by your grace, but by my stupidity, I grabbed two cups from above, did I need it? It would be better for Vasya to see how you wouldn't have to carry me on yourself at the airport.
And when the plane began to land, flight mechanic Serega offered to show me a local landmark in the form of a tail sticking out of the lake when it landed. Thanks Seryoga, a very encouraging sight.
Landed. The cargo was safely handed over, and on the same day we managed to take the train from Murmansk, which went every four days (thanks to our pilot, who offered us a ride, realizing that we don't have a special hunt for four days to live in the same garrison as ours, but still alien).
Ten years have passed, and I am still amazed: "Where did the human body take the strength to fight such misfortunes?" After all such excesses (on the train, we, in addition to everything, drank beer before 3 in the morning), everything could end very bad, examples - the sea! So you can start for health, and finish for the rest ..