It is necessary to seek a "good deal" with Tehran, the current agreement could not prevent the possibility of hitting a nuclear
weapons
to Iran and other countries in the Middle East, transmits
RIA News
Statement by US President Donald Trump.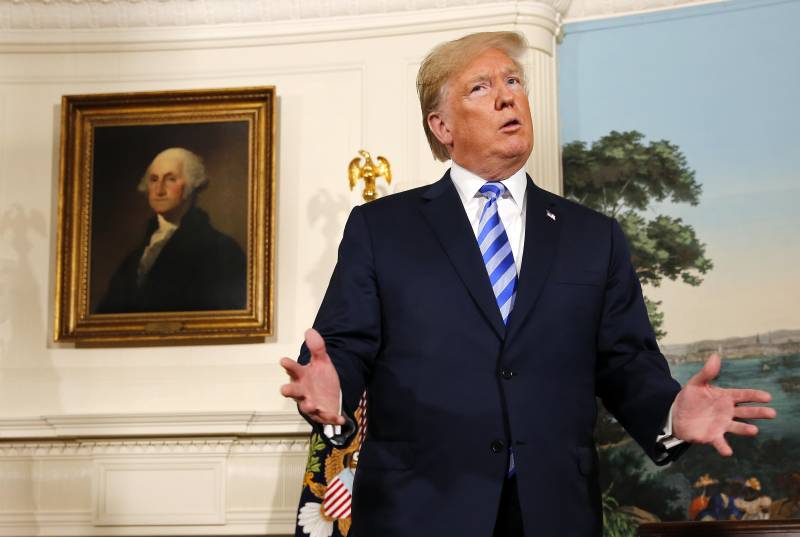 Trump stressed that Washington is introducing "the most severe sanctions against Iran."
According to him, the deal failed to prevent the possibility of nuclear weapons entering Iran, and other "countries in the Middle East that have money."
That would be catastrophic. I hope that I can reach a good deal with them, a fair deal. The best for them. But we cannot allow them to possess nuclear weapons,
curled the president.
He added that the Americans "should be able to go to their military bases to make sure that they are not engaged in deception."
Of course, we are sure that they are not cheating, but just in case
concluded Trump.
Recall, May 8 Trump announced the US withdrawal from the agreement on the Iranian nuclear program. He accused Tehran of enriching uranium and developing prohibited weapons contrary to the terms of the agreement. Prior to this, the Government of Israel announced that it had relevant intelligence data confirming nuclear development in the Islamic Republic.
In turn, Iranian President Hassan Rouhani said that Tehran, unlike the United States, always fulfilled its obligations, as confirmed by experts from the IAEA.