The more often the topic of the "proposals" of the government on pension reform is raised, the more often the results of sociological and other studies on the subject of how Russians relate to raising the retirement age appear in the press. So,
RIA News
with reference to the employment service HeadHunter summarizes a remarkable survey. HH conducted a survey among 8 thousands of users, and if you believe its results, 6% of respondents consider the initiative to raise the retirement age to be correct.
I wonder who those people who support the idea? Are those the ones who are behind the initiative? ..
53% of respondents believe that today in Russia there are optimal age limits for retirement for men and women.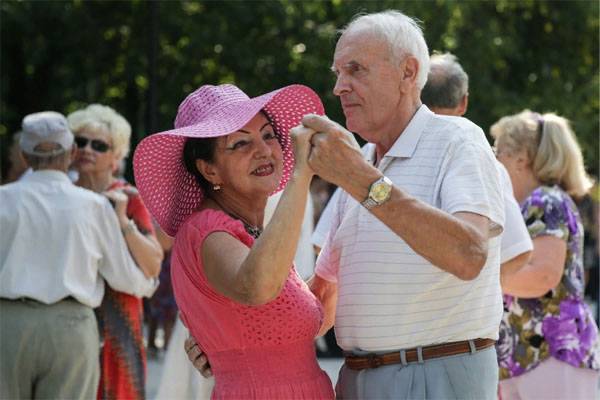 35% of HeadHunter respondents were in favor of the government thinking not about raising the retirement age in Russia, but about reducing it. According to the majority of these 35 percent, men should retire in 54, women - no later than 50.
Recall that one of the first statements made by the new old chairman of the Russian government was a statement about the need to prepare a bill on the reform of the pension system. According to Medvedev, the average life expectancy (ALE) in Russia reached 72 years, and the retirement age was determined in the 30 years of the last century, when the ALE in the country was "about 40 years". On the eve of the "Military Review" out material about that (
link
), what is the cunning figures of the average life expectancy in the USSR sample of the late thirties, or rather the cunning of how it is presented today.