Signed by the president of 7 in May of this year, some people already hurried to christen the epoch-making. There is allegedly inherent "superconcrete", accuracy and detail of the study. And also, what is even more surprising, some "experts" notice with slight gloating that now the government will have so much work that it will certainly turn into a purely technical body and will cease to be engaged in politics.
The last for me is especially surprising: it was necessary to see somewhere, as our government climbs into politics! Personally, I have long perceived him as a circus of trained amoebas. Forgive me for this satirical, but quite precise definition.
But this, in general, is a separate question. Let us leave the suddenly discovered political activity of Medvedev or Siluanov on the conscience of those who needed to grip an article shortly. We will try to talk about more important things.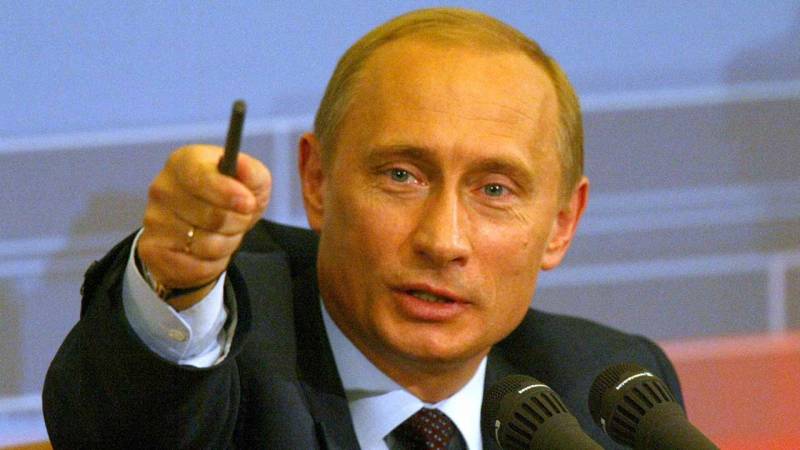 First of all, let us get rid of the impression that the aforementioned decree is distinguished by some kind of "extreme concreteness." No, in some places there are exact numbers, and this applies not only to the dates by which we must achieve
historical
success.
But still, it must be remembered that for the time being the government is entrusted only to prepare national programs on some important (we will not argue with this) areas and submit them to October 1 for consideration by the Presidential Council on Strategic Development and Priority Projects.
Accordingly, the decree does not contain specific information on the financing of these, so far only hypothetical, programs: neither by specific volumes, nor by sources of financing. It is clear that all these figures will appear in the projects submitted by the government, but it can already be assumed that the financing will be difficult: the scale of the proposed innovations is very large, and the deadlines are tight. Will the government even be able to plan the relevant expenses, and even less to meet them? The question is still open.
And the first thing that comes to mind is that it is possible that the Kudrin falcons will still be forced to "go into the jug" and spend money from national reserves. Today it is about 450 billion dollars. It is clear that some part will in any case be left to stabilize the ruble, but the money is still huge. We can well say that the government has a reserve of about twenty trillion rubles, and that does not include current income in the next six-year period.
In itself it would be great. I am not a supporter of squeezing money in the American debt barrel, and I believe that they should work for our national economy. But note, we only assumed that they would finally start spending. Whether this will actually happen, the question is open, and I fully admit that the guard from the HSE bones will fall, but will not allow this to happen.
Another point that is noticeable when you look closely at the decree: V. Putin's optimism about our international position. Non-commodity exports should grow to 250 billions per year. Agree, against the background of ever-increasing sanctions, a rather optimistic assumption! And if everything is more or less clear with machine-building and agricultural exports (in the plans for 50 billions per year), then such things as export of services are not so obvious.
Why am I so confident in mechanical engineering and agriculture? Well, the first is basically the defense industry, and the hotter the situation in the world, the stronger our positions here. In agriculture, everything is also quite clear - we have good growth, and demand in world markets is ahead of supply.
But with the export of services is not so obvious. Take, for example, such a segment as transit of goods along the Trans-Siberian Railway in the direction of west-east and back. No doubt, it can be very profitable and profitable. And we have such opportunities (their development, by the way, is devoted to a separate paragraph of the decree, describing the development of main routes, and their energy supply, and development of port infrastructure, etc.), but behind all this there is one big "but": All this is applicable only if Russia is not strangled with absolutely tough sanctions.
And if V.V. Putin is obviously betting on the fact that the sanctions war will end in the foreseeable future, then he probably knows something that we do not know.
And I do not know whether to rejoice at it, or be upset. It is unlikely that Americans will lag behind us just like that. So, the "contract" in the Donbas? Or Syria? Or, God forbid, in the Crimea? Or maybe a whole combination of "agreements" in the spirit of "we are now repenting, and then we will be allowed to pay more"? In general, there are a lot of questions, and they are quite alarming ...
It is probably worth agreeing with those analysts and commentators who note the purely internal orientation of the new "super-order" and the measures proposed in it. And it is generally very happy. But the question of where these measures and decrees were before, still remains somewhere on the edge of consciousness.
I am sure that many experts of different degrees of competence will return to the discussion of this decree more than once and will detail each paragraph of it. One of them will write that he is absolutely brilliant, someone will carefully note that he is brilliant, but not in everything.
I want to focus on what can be read between the lines.
Therefore, I once again focus your attention on the above: perhaps we will finally stop saving money mindlessly, hiding them in the dubious assets of our obvious enemies. And this is definitely very cool. Now, wait for our assumptions to come true.
And second: the confidence of the authorities in the stability of the international position of Russia is a separate, and very important, reason for reflection and analysis. Frankly, it causes disturbing thoughts in me. But perhaps I just don't know something, and Vladimir Vladimirovich is counting on the imminent collapse of the United States and NATO.
And the last.
I sincerely believe that Dmitry Anatolyevich Medvedev is no Dimon to us, but a very intelligent, good and authoritative person. But since the tree is recognizable by its fruits, I know that it is very, very mediocre, the prime minister (to put it mildly). This, as they say, is a medical fact.
And when I think that all this declared bulk of plans will be realized by the team under its management, which I just called the circus of trained amoebas, my soul somehow becomes restless. After all, the topics are important: demography (the first on the list of priority topics!), Health care, infrastructure, and economic growth "above average world rates", and science, and so on — everything that we touch has great importance for us .
But it will most likely turn out as with the "May decrees" of the 2012 of the year: "Well, they didn't bother!" Because the cadres really decide everything. And as you, brothers, do not sit down ...
I wish I was wrong!