Color differentiation of pants. Ukrainian army decided to repaint for NATO
In Ukraine, the reform of the armed forces continues, which should bring the Ukrainian Armed Forces "closer to NATO standards." As it turns out, now the Ukrainian reformers are faced with the question of what colors to use for the emblems of various types and types of troops. First of all, we are talking about the sleeve emblems that the command continues to select.
At the moment, the proposed range consists of the following colors and shades: yellow, blue, mustard, red-brown, gray, black, pink, red, green and white. Such a palette is indicated in the material.
UkrMilitari
and is proposed for implementation by the types and genera of the troops of Ukraine.
In particular, it was proposed for the troops who changed the name from the Airborne Forces to the assault landing forces to use sleeve insignia in the following combination: a red-brown base and a white or yellow border.

For rocket troops and artillery, the original yellow-pink (yellow-red) color composition offers.

Yellow-blue are invited to mark the emblem of the Ukrainian Air Force. Yellow black -
tank
troops in the Armed Forces.
The full proposed palette for the types and types of troops (as well as for individual military services) is as follows: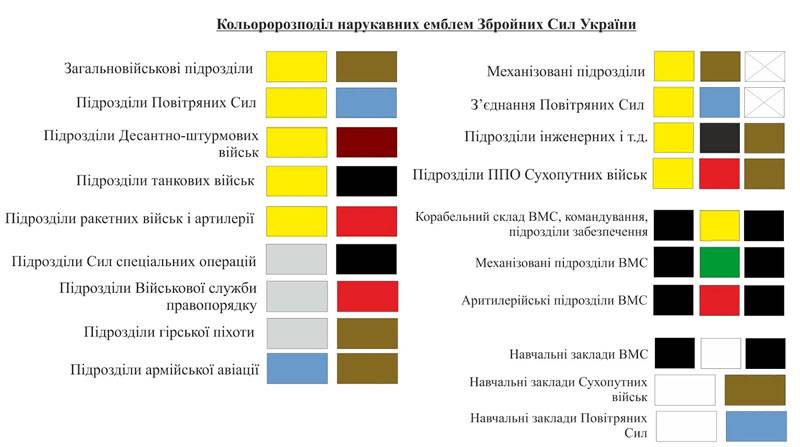 Apparently, the selection of colors for armbands is the most urgent task for the modern Ukrainian army.
And this is the appearance of the already existing patch for the Ukrainian soldier of the combined Lithuanian-Polish-Ukrainian brigade: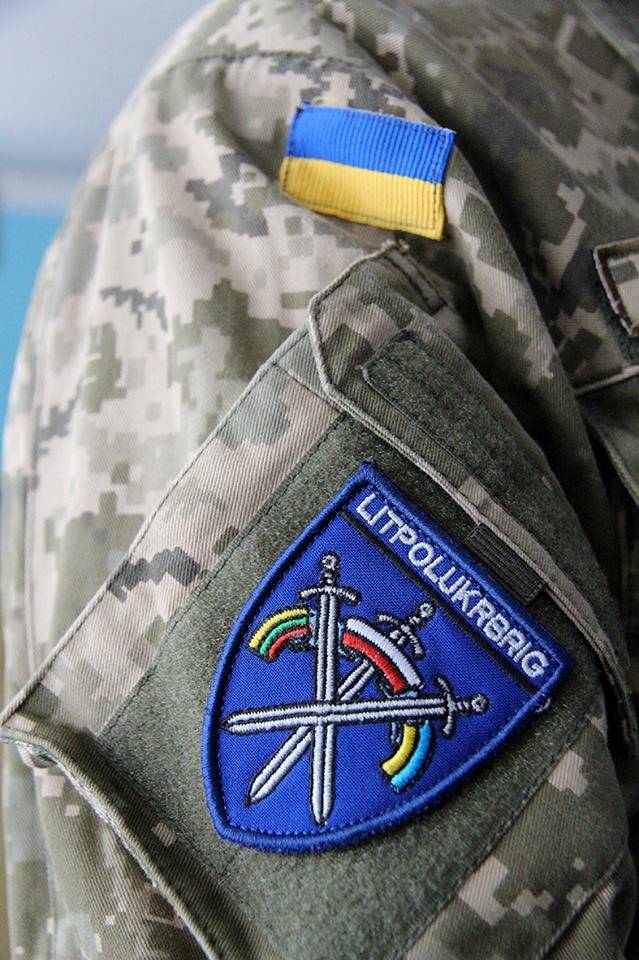 https://www.ukrmilitary.com, Фейсбук