Representatives of the Petro Poroshenko Bloc in the Verkhovna Rada propose "to strike at Russia" with economic methods. In particular, BPP deputy Roman Zvarych is the author of the bill implying the nationalization of Russian assets in Ukraine. According to Zvarych, one can "punish the aggressor state". The fact that the "aggressor", by which Zvarych implies the Russian Federation, strangely continues to be the main trade and economic partner of Ukraine, the deputy decided not to comment.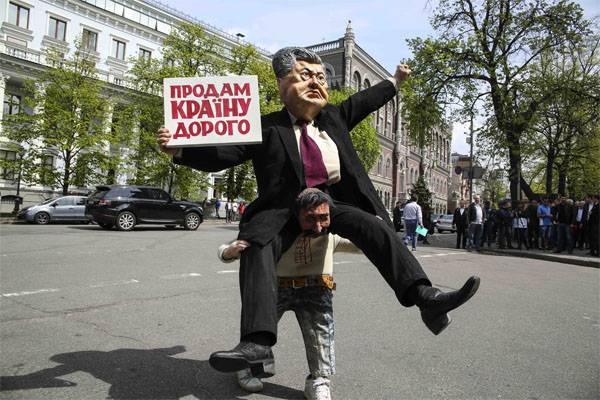 From the text of the bill:
In the framework of an immediate and effective response to potential threats from Russia, it is necessary to transfer into the ownership of Ukraine the property of the aggressor state or a legal or natural person who violated the relevant rights and interests of Ukraine and its citizens.
Interestingly, will the gas in the transit pipe be nationalized too, so that later it will be resold to Europe at its prices with the addition "from a super-reliable transit country"?
By the way, what about the nationalization of the property of Mr. Poroshenko himself, whose political bloc Zvarych represents? After all, through the Poroshenko-owned companies, billions of hryvnias participate in the Ukrainian-Russian trade and economic turnover, which means they support "aggression" ... What about the television channel owned by the oligarch-president? When will these bills be discussed at the Verkhovna Rada?