In Beijing listed the factors contributing to the development of trade with the Russian Federation
The number of positive factors contributing to the active growth of Chinese-Russian trade is constantly increasing, reports
TASS
a message from the official representative of the Ministry of Commerce of China, Gao Feng.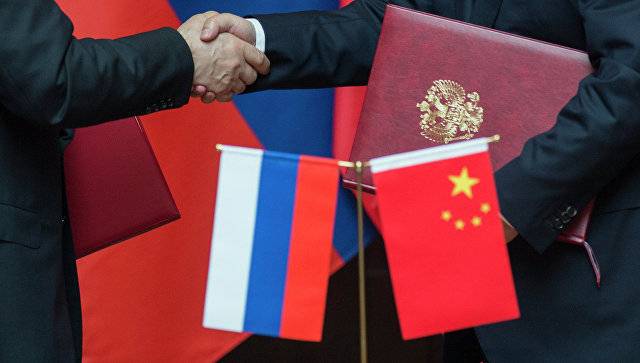 In general, the number of factors that have a positive effect on the growth of the scale of the Chinese-Russian economy is constantly increasing. In the future, we intend, together with the Russian side, to take incentive measures that will allow us to optimize the structure of our bilateral trade, to raise the quality level of the relevant transformation processes, to create new incentives for its development,
Feng told reporters at a press conference.
He recalled that, according to official forecasts, trade relations between China and Russia will continue to develop dynamically in the coming months and in 2018, bilateral trade should exceed $ 100 billion (in 2017, this figure was $ 84,07 billion).
According to an analysis conducted by the Ministry of Commerce of China, the dynamic growth of Chinese-Russian trade has recently been attributed to four key factors - firstly, the economic situation in the Russian Federation continues to steadily improve; secondly, China has increased the volume of purchases of a wide range of Russian-made goods. Thirdly, the number of new positive incentives to increase trade with Russia is constantly increasing. Fourth, China's investment in the Russian economy has increased significantly,
told the representative of the department.
He also noted that in addition to traditional energy supplies, "in the structure of Russian exports there is a steady increase in the scale of agricultural products".
RIA Novosti / Sergey Guneev