The possibility of refinancing previously obtained mortgage loans appeared in the military, who bought housing on a military mortgage, reports
Interfax
message from the head of the Khabarovsk branch of FGKU Rosvoenipoteka Dmitry Kuznetsov.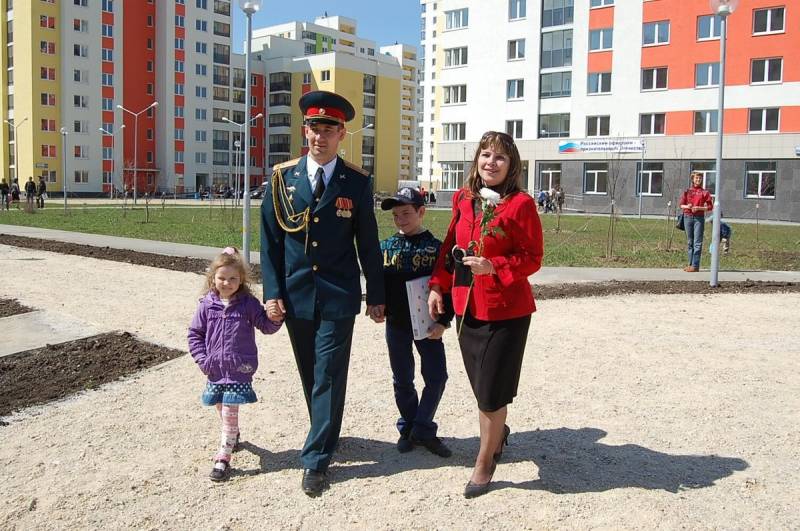 In the first quarter of this year, Rosvoenipotek, together with the banking sector, launched a program to refinance previously issued loans to members of the savings and mortgage housing system for military personnel (NIS). This made it possible to significantly improve credit conditions by reducing the interest rate on a loan to 9,9 per annum and fixing the amount of the monthly payment until the end of the loan term,
told Kuznetsov.
According to him, "Far Eastern banks have not yet entered the program of refinancing military mortgages, in connection with which, to date, only Far Eastern wars who have purchased housing in the western regions of the country have the opportunity to refinance."
Considering that this program provides for the refinancing of loans from any banks, it is obvious that the likelihood of losing customers will motivate the management of credit institutions that are still not working under this program to make early competitive decisions,
stressed Kuznetsov.
He said that "in the first three months of 2018 of the year in the Far Eastern Federal District, the number of participants who exercised the right to purchase housing in the framework of the NIS was 348 military personnel."
The largest number of servicemen who realized the right to housing in Primorye is 151, Khabarovsk Territory 107, and the Amur Region, where they purchased housing, 41 participant of the program. The number of newcomers in Kamchatka and in the Jewish autonomy, within the framework of the NIS, amounted to 15 servicemen, and on Sakhalin the housewarming was done by 16 families,
told the head of the branch.
Least of all housing purchased in Yakutia - just 3 apartment.
According to Kuznetsov, "the size of the contribution to the nominal accumulative account of an NIS participant established by the federal budget law for the 2018 year has been approved in the amount of 268,5 thousand rubles."