The 28 of the Israeli F-15 and F-16 airplanes that fired 60 missiles and even more 10 tactical missiles were launched from the ground; over half of them managed to shoot down, according to the Ministry of Defense of Russia.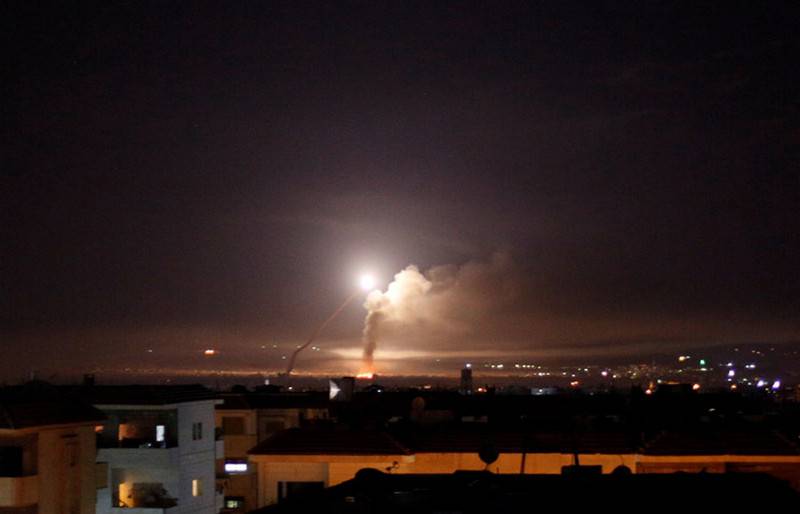 The Russian Defense Ministry reported that the strikes were carried out within two hours "under the pretext of" responding "to the shelling of the Israeli positions in the Golan Heights area by the Iranian formations."
The attack involved 28 Israeli F-15 and F-16 aircraft, which launched various air-to-surface missiles at various locations in Syria. Also, more than 60 ground-to-ground tactical missiles were launched by Israel.
- said in a statement.
The locations of the armed forces of Iran, as well as the positions of the air defense weapons of the Syrian army in the Damascus region and in the south of Syria, were attacked.
In the course of repelling an Israeli attack with combat crews of Syria's air defense, more than half of the missiles were shot down. Data on damage caused to Iranian armed forces, as well as military and civilian infrastructure of the Syrian Arab Republic are being clarified.
- added in release.
On the night of May 10, the Israeli military reported that Iranian forces launched approximately 20 missiles from Syria on Israeli positions on the Golan Heights. In response, the Israeli Air Force launched missile strikes against targets in Syrian territory.
According to the newspaper "Haaretz", as a result of Israeli attacks among the Syrians and Iranians there are victims. The strikes were carried out on rocket launchers that were involved in launches on Israeli positions, ammunition depots.