The celebration of Victory Day in 2018 was the reason for the flight of the thoughts of so-called creative designers. From different parts of the country, readers send materials about the next bloopers on posters dedicated to the anniversary of the Victory. The other day, "Military Review" published a material about posters in the city of Kurgan, full of spelling and factual errors. After a resonance in the local and all-Russian press, those posters in Kurgan were removed.
But there were others ... in other cities of Russia.
So, in Yekaterinburg, on posters under the name "Theater of the Great War" appeared, to put it mildly, a strange collage in which the American "Flying Fortresses" (Boeing B-17) for some reason dropped bombs on the Bolshoi Theater.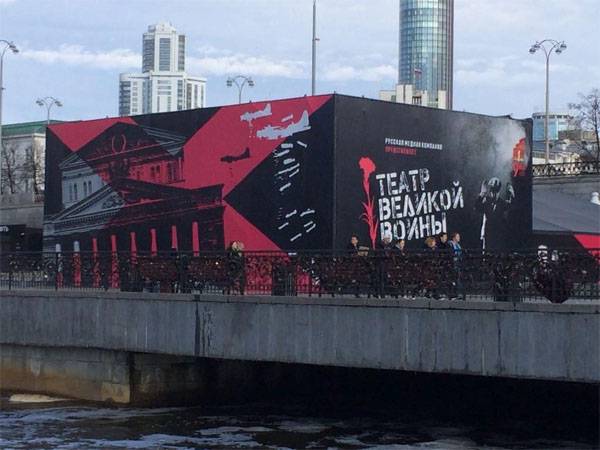 On the poster of one of the shopping centers in honor of Victory Day, they decided to depict an American tank T26E4 Super Pershing.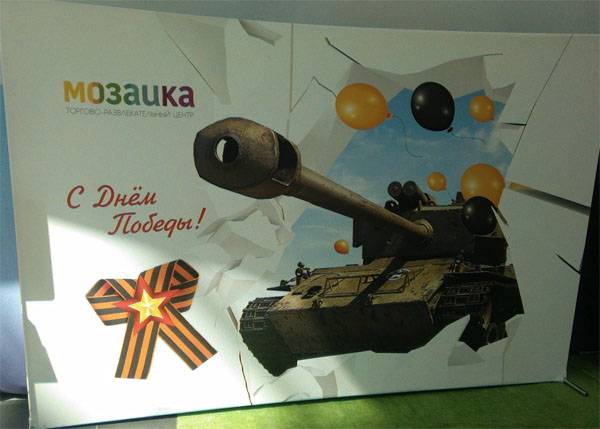 The tank, which in the year 1945 was released by an experimental series of no more than 25 units, took part in only a few battles in the last days of the war. But for designers, apparently, it was he who became the symbol of Victory.
On the poster in honor of Victory Day, residents of the Tula region saw a photo of Nazi soldiers in the occupied territories.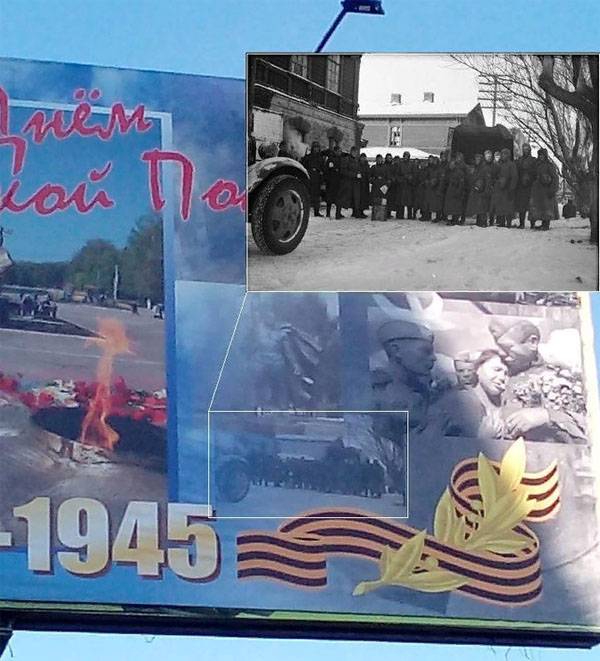 In one of the communities of the Tula region in the social network wrote about this the following:
Among other black and white photographs on the new banner for 9 May, the Germans photo in Uzlovaya also comfortably accommodated. Perhaps, of course, this is the idea of ​​the performers, such as show
history
from all sides, however, the thought of another designer's blunder involuntarily creeps in.