The head of the DPRK, Kim Jong-un, at the request of the President of the United States ordered to pardon and release the three Americans who were in prison, reports
RIA News
.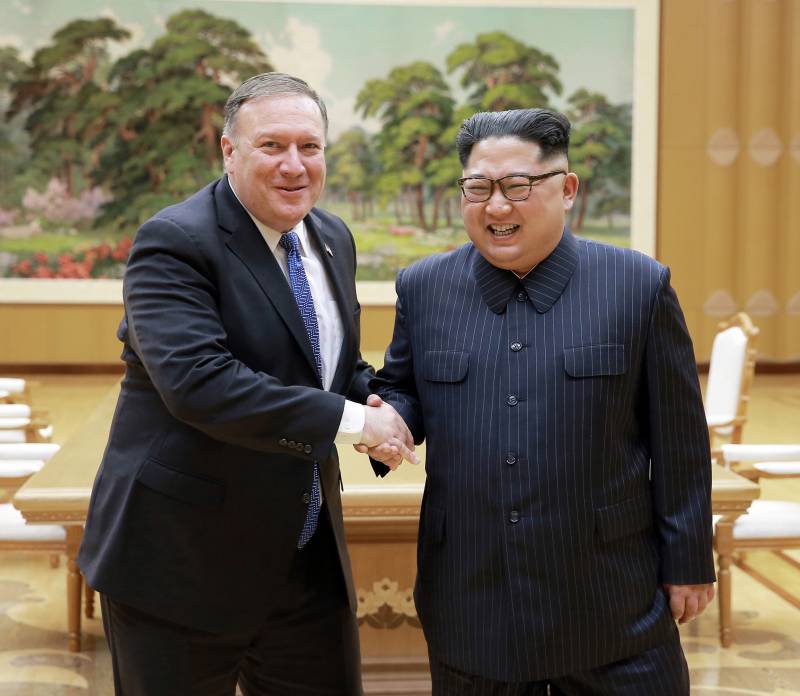 According to the TTLA report, Kim Jong-un "accepted a formal offer from the US president to release the detained Americans and ordered them to be pardoned for returning to their homeland."
Three Korean-American Americans were convicted for "hostile subversive activities" in North Korea: Pastor Kim Don Chol, detained in 2005, arrested last April, Polytechnic University professor Tony Kim (Kim San Doc) and his colleague detained in May 2017. Kim Hack Son. Secretary of State Mike Pompeo after his visit to Pyongyang took the freed citizens with him to the United States.
According to the agency, during the visit, Pompeo also conveyed a certain "verbal message" to the North Korean leader, but its content was not disclosed to the CTAA. It is noted that Kim Jong-un praised the fact that Donald Trump "showed great interest in resolving the issue through dialogue."
The US President intends to meet with the head of the DPRK in May or early June.
The release of Americans from custody during a telephone conversation was already welcomed by the leaders of South Korea and the United States. Donald Trump expressed his gratitude to Kim Jong-un and said that he would soon meet with former prisoners.