Information portal The War Zone publishes material, which refers to the incident with the American pilot in the sky over Syria. The article states that the pilot of one of the two fighters
F / A-18E / F Super Hornet
while performing a combat mission in the sky, Syria reported to the headquarters of the operation that he could not continue to participate in this operation due to a sharp deterioration in his state of health.
The reason for the sharp deterioration of health of the American pilot was a lack of oxygen. He requested an emergency landing. According to the latest data, the landing took place "not quite nominally" at the Incirlik airbase (Turkey). Hastily had to go to Incirlik and another F-18.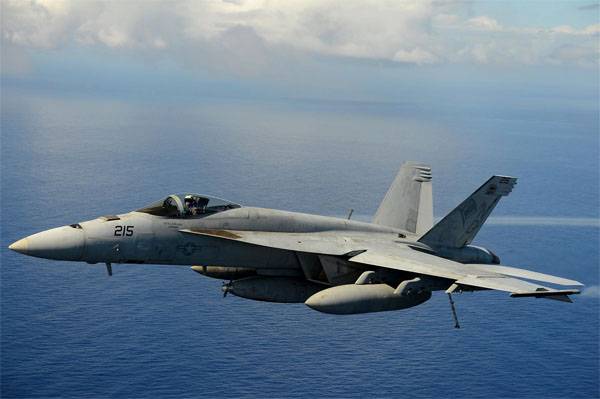 Stated that after the landing of the aircraft, the pilot was unable to leave the cockpit on his own due to hypoxia. He was taken to hospital.
It is noted that the Pentagon has been hiding this incident for a long time. It still happened on March 7. It turned out that during the departure showed a malfunction of the oxygen system. At the same time, as it turned out, the system was previously repaired, however, as practice has shown, the repair was not performed properly. It was stated that the second plane, which had flown into Syria's sky that day, also had problems with the oxygen supply system.