The question of whether we need to proclaim and protect Russian sovereignty over the Russian segment of the global network is becoming increasingly obvious. But it is also clear that many unpleasant surprises await us on this way, including purely technical ones.
The latest events around the Telegram messenger clearly show how things can be difficult even in the case of "block" blockings of some program or site. Now imagine that there may be thousands of such cases! And in none of them, most likely, nobody will meet us.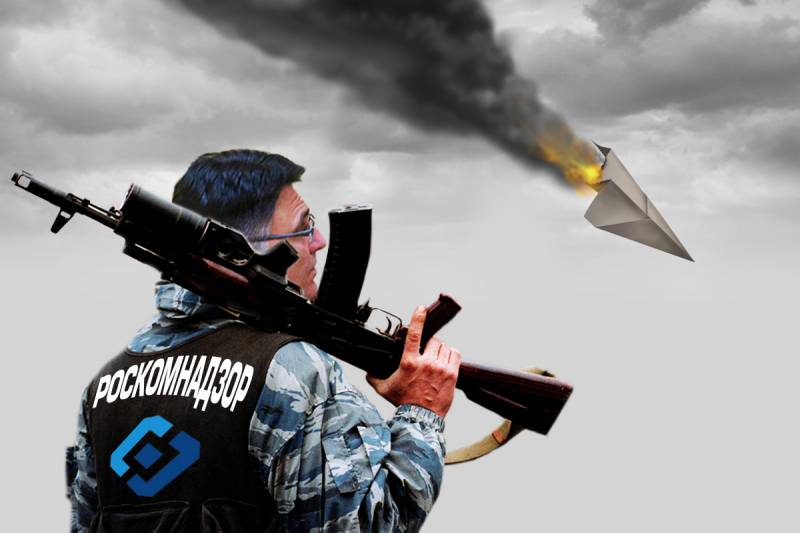 In order to understand the urgency of the problem, I will give a few examples, which are completely unrelated to blocking, encrypted messages, and similar technical aspects. These examples, at first glance, may not seem very significant, but this is only at first glance. In reality, everything is exactly the opposite: the issues of culture, patriotism, and relationships are the basis of everything. And if we assume that you can find channels online that actively promote criminal romance among adolescents, for example, then all our locks will end up unnecessary ...
If you sometimes play online games, then you probably know that various events related to holidays are very popular there. Of course, they all have a commercial background. But it is also certain that for a child or teenager it is of great importance how a particular holiday is served and played up in his favorite game.
So, it is extremely strange to find that the game officially distributed by the Russian localizer will fill you with "holiday" congratulations and suggestions for some Halloween, but completely ignore our Victory Day. Moreover, it is strange even from a commercial point of view (indeed, an excellent reason for discounts and congratulations), therefore, involuntarily, thoughts of some kind of conspiracy creep in.
I myself first encountered a similar one during another important official holiday - 12 of June, the Day of Russia. When I began to find out the reasons for such indifference of the Russian (I emphasize this!) Localizers of various gaming products, I was told the following in secret.
It turns out that since quite a lot of Ukrainians play on Russian game servers, game manufacturers and localizers consider it inappropriate to at least somehow celebrate Russian state holidays - Ukrainian "onizdeti" may be offended and raise a howl. And the Russians, known for their tolerance, will quietly wipe out after another spit and continue to calmly kill their favorite game monsters.
A trifle, you say? Well, let's have a little more about the game. Moreover, it is, oddly enough, the most important part of all online traffic.
When you unanimously scold another Maru Baghdasaryan or Ruslan Shamsuarov, you need to remember not only that they are "majors", but also that there is a whole layer of computer games, the main pastime in which are just races on stolen cars. At the same time, it is possible (and according to the game) to kill the legitimate owners of cars, police, crush pedestrians, etc. Moreover, these are very popular games, and some teenagers spend many hours in them daily.
So it is not only the fruits of young people's confidence in the omnipotence of their parents. Often this is a behavioral stereotype, literally absorbed by them over the years of hobby for computer games. And we can only rejoice that their faith in the omnipotence of their parents is still not unlimited. Otherwise, the old women would really be crushed at the crossings and the policemen would shoot at the heads ...
The most striking thing is that this area is not regulated at all. Roskomnadzor will tear anyone away for the image of the female breast, and will not say a word to anyone for the image of a human head bursting under the wheels of a car. Although sometimes it seems that it would be better the other way around: let them look at the naked "elves", but not kill the peaceful passers-by and the police. This, at least, at least does not cause aggression and does not put into the mind terrible behavioral stereotypes along with indifference to someone else's life.
Once again, this is not regulated at all. That is, somewhere there, at the level of the game developers, there may be no convincing age limit or the opportunity to replace the red color of blood with some other one. And in the most humane cases, you will be asked to choose the level of detail of scenes of violence. True, a teenager can choose and the maximum, in which the blood will splash the walls for many meters around. But who is, in general, interested in?
Official distributors of games, if they are guided by some rules, are by no means Russian. Usually on American. Nobody wants to quarrel with the American courts! And we are compelled to be content with the belching of American justice and to expect that it will somehow take care of the moral health of our children.
Another aspect is commercial. And this is also important, since we live in an age of market economy.
Probably everyone knows the company "Wargaming" and its game "World of Tanks". Once I witnessed the network communication of German Klimenko, an adviser to the President of the Russian Federation, with one of the top managers of this company. To my surprise, it turned out that this company is not even Belarusian - legally it is a purely Cypriot company, and it pays all taxes and fees to the government and people of Cyprus.
Taking into account the fact that the company's profit has reached, according to some data, half a billion dollars a year just recently, and also that it receives the lion's share of its revenue from the Russian market, the question arises: what, we don't need money ourselves? We cannot, by law, force game developers to distribute them through Russian companies that are registered with us and who pay taxes to the Russian budget? We are not able to block the outgoing games proactively until they receive permission for official distribution in the Russian Federation?
If not, then what kind of sovereignty are we talking about?
Alas, a similar situation is not only in the gaming industry. We can not exert any influence on Western video hosting sites like the well-known "YouTube", Western social networks, instant messengers, and software developers. And if we can, then so weakly, almost imperceptibly, that one should not even talk about it.
And yet it is also extremely important. And it's not a dense security. Reason to think a lot. For example, we struggle with smoking, and on television, obeying our laws, it is very noticeable. But go to "YouTube" to some popular blogger - regular "hookah parties", vapers, discussion of "tasty" tobacco varieties or "slurry" (the so-called e-cigarette fluids, which may contain various fillers, including nicotine ). But the aggregate audience there has long exceeded the audience of any Russian national television channel!
And we prohibit obscenities in the media. Again, go to any (well, almost) video blogger and listen for at least five minutes. Most likely, your ears will fade. And there are more than half of the audience, as a rule, children, teenagers, young people. And for them it's not just entertainment content, no, often for them it's an authority and an example to follow.
I deliberately talk so much on topics that rarely attract the attention of the general public. After all, with the blocking of Telegram, everything is more or less obvious: there is a court decision, there is a fact of violation of Russian law, there is a reluctance of owners to eliminate existing problems. Therefore, yes, it is necessary to block and it is desirable to do this in good faith, despite the annoying flaws and blunders. Who has a dissenting opinion on this subject, let me remind you once again: this is a court decision. Only the higher court can do something about this. And the Russian court. And who does not agree, the opponent of democracy and the rule of law.
In fact, the situation with the blocking of the Telegram messenger is interesting only as a first step towards national sovereignty over the enormous mental battlefield that we used to call Runet. This is not even a battle - it is only reconnaissance in force. And its results show that the battle is awaiting us the most serious.
While it is difficult to say which way we should go. Frankly, the pure repetition of the Chinese experience is still not very tempting ... But there is one nuance: China does not face the problems that we talked about today. So, his experience may still be useful to us if it comes to a real break in relations with the West.
But ideally, I would like to achieve a little bit different.
I would like the Russian regulatory authorities to have influence on all players in the national segment of the global network. In order for the orders of Roskomnadzor to be carried out unconditionally, and if someone wants to protest them, it would be done exclusively in a Russian court.
So that those who violate Russian laws banning the promotion of alcohol and smoking, would immediately receive huge fines. So that the "opinion leaders", who did not keep up with their foul language, were also forced to pay for it and to remove from their channels videos with obscenities, insults, blasphemy, and the like.
So that no game would get a rental license from us until it passes a serious examination from psychologists, psychiatrists and teachers. And distributors of games like the well-known "Steam", at the very first request, without unnecessary talk, would block access to questionable products for all their Russian accounts.
And then, of course, it is unlikely that someone will raise a hand to the freedom of the Internet. "YouTube" and "Twitch", "Facebook" and "Twitter" will work successfully in the Russian market. Localizers of games will not think about how not to cause irritation to foreign Russophobes, but about how to comply with Russian legislation and Russian mental code.
And we, with all this magnificence, will be much less fed with kakulyami. Yes, and income will begin to share!
And if this happens, I am ready to close my eyes even to the naked "elvies". Damn them, let them peep!
As for the Telegram messenger, in this battle we simply must win.
Otherwise, the Russian flag will not rise above runet soon ...