You have a holiday, and we have a job. US aircraft continue to explore along the borders of the Russian Federation
The RC-135U strategic reconnaissance aircraft of the US Air Force made a flight off the coast of Crimea on Wednesday, May 9. This is evidenced by the monitoring data of Western
aviation
resources.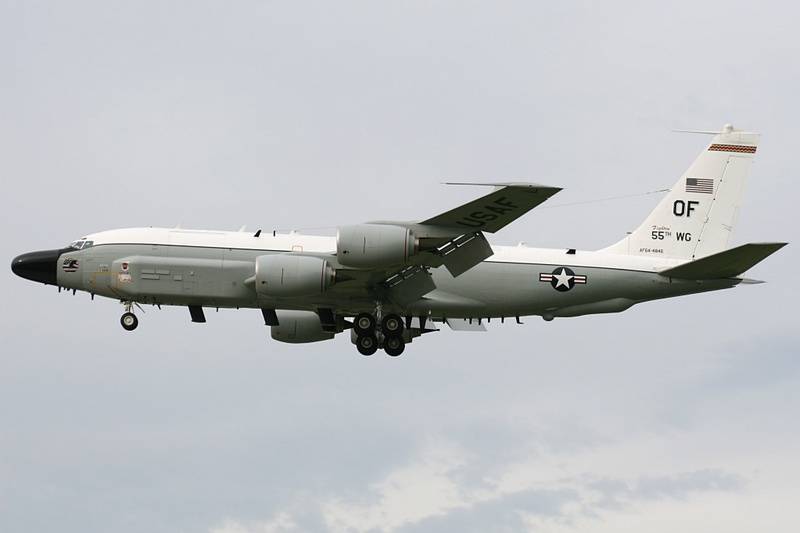 The aircraft with the tail number 64-14847 and callsign BUDD21 took off from Suda Bay airbase, which is located on the Greek island of Crete. The aircraft cruised along the southwestern and southern coasts of the peninsula for several hours, Interfax reports.
According to the data, an American military aircraft in the region of Sevastopol approached the coast of Crimea at a distance of about 50 km.
It was reported that on the eve of the American aircraft electronic intelligence RC-135V with a tail number 64-14844 and callsign TOKEN42, departing from Mildenhall airbase in the UK, made another flight near the borders of the Kaliningrad, Leningrad and Pskov regions.
Earlier, on May 11, 7, a US Air Force strategic unmanned aerial vehicle RQ-4B Global Hawk, capable of conducting reconnaissance hundreds of kilometers into the enemy's territory, made a long flight near the Crimea and the Krasnodar Territory on the Black Sea.
http://www.challoner.com/index.html