From the heading "deliberately can not imagine." The inscription that Petro Poroshenko was present at the signing of the surrender act by Germany appeared on the air of the Ukrainian TV channel "Direct".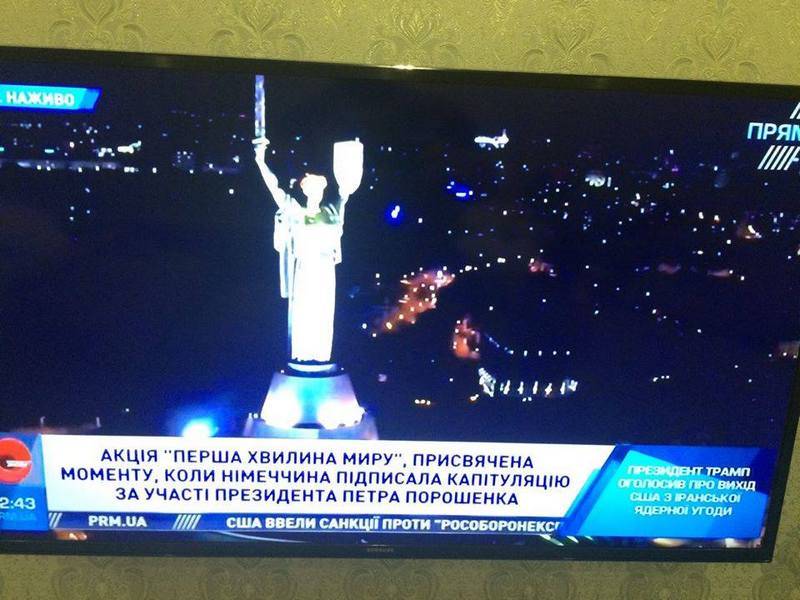 The action "The First Minute of the World", dedicated to the moment when Germany signed a surrender with the participation of President Petro Poroshenko
- says the channel.
The editors of the channel displayed on the screen a signature stating that the Ukrainian president had participated in the signing of the act by Germany about its surrender.
Obviously, the authors of the signature had in mind Petro Poroshenko's participation in the Kiev "First Minute of the World' action, but in the end the wording was unsuccessful.
Facebook user Alexey Mustafin paid attention to the fragment.
What, and Poroshenko too? Only this we lacked
- he wrote in German.