During the discussion with the chairman of the Communist Party of the Russian Federation Gennady Zyuganov at a meeting related to voting on Dmitry Medvedev's candidacy for the premiership, President Vladimir Putin declared the CPSU to play the leading role in the collapse of the Soviet Union. This conversation went after Zyuganov listed the achievements of the USSR.
From the statement of Vladimir Putin:
Under the leadership of the Communist Party of the Soviet Union, our country, the Soviet Union, has reached very large heights. And Gennady Andreevich listed many of them: this is space, and the nuclear shield, etc. Gennady Andreyevich did not mention only one thing: under the strict guidance of the Communist Party, the Soviet Union ceased to exist. Here, of course, there is nothing to rejoice about, good or bad, however that may be, but
historical
fact. No one except the Communist Party, whose role was enshrined even in the Constitution of the USSR, was not among those who led this process.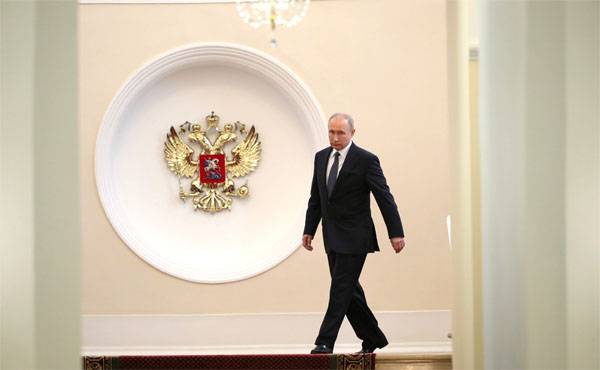 After that, Putin added that, in the process of the collapse of the USSR, external forces also took part, adding again that it was the leaders of the CPSU who were at the head of the whole process.
It should be recalled that both Gennady Zyuganov and Vladimir Putin were in the CPSU at the time. Now they are actually taking part in the creation of the system, which at the moment is in many ways reminiscent of one-party.
Earlier, Vladimir Putin called the collapse of the Soviet Union the main geopolitical catastrophe of the XX century since the Second World War.
Today, the Communist Party of the Russian Federation refused to support Medvedev and voted with the entire faction against his appointment as head of the country's government. At the meeting, Zyuganov, appealing to the head of state, called on him to abandon the practice of closing down Lenin's mausoleum with "all kinds of veneers". Communist Party Leader:
Lenin is the same founding father of the current state, as in the USA, for example, are Washington, Jefferson, Franklin and others.
Far from all agreed with such a thesis.