To the Day of Defender of the Fatherland. Kazakhstan hosted a military parade
The 7 of May at the 40-th military base "Otar" passed a military parade with the participation of the Supreme Commander of the Armed Forces of the Republic of Kazakhstan - President Nursultan Nazarbayev, on the Defender of the Fatherland Day, the press service of the Ministry of Defense of the Republic of Kazakhstan reports.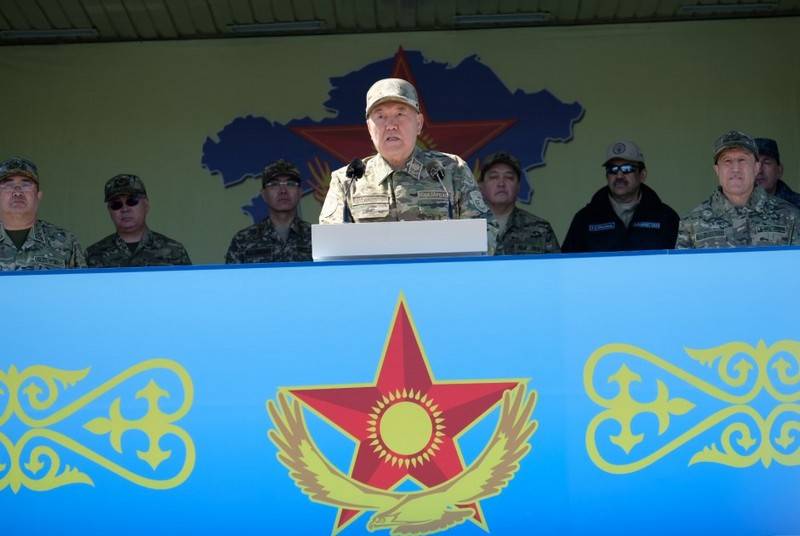 A combat parade is a combination of a military parade with elements of combat training and combat training. This is a practical demonstration of professional training, coherence and capabilities of combat crews of the Kazakh army.
The parade on the basis of "Otar" involved about 3 thousand soldiers, 300 weapons and military equipment and up to 40 aircraft units.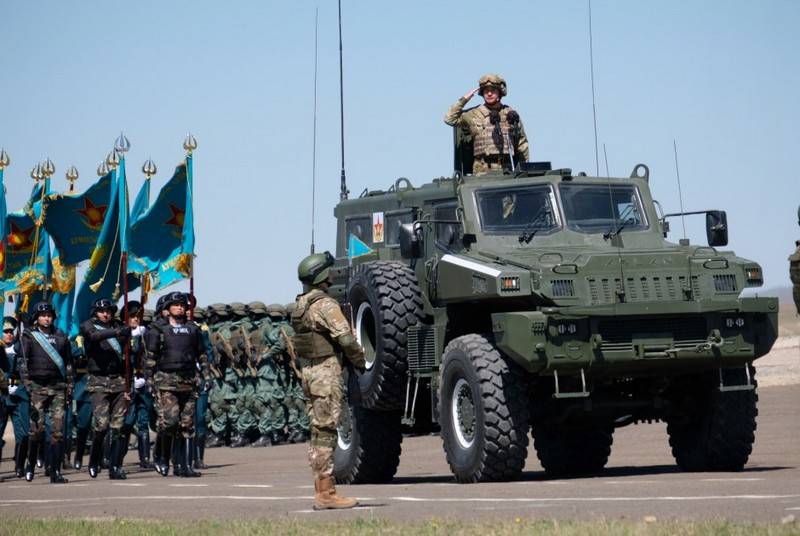 The parade consisted of two parts. In the first part, the akims of the regions, the cities of Astana and Almaty were presented with the battle flags of territorial defense brigades. Following the presentation of the banners, traditionally, 19 foot parade boxes, including members of the special operations forces of the Armed Forces of Kazakhstan, the State Guard Service, the National Guard of the Ministry of Internal Affairs of the Republic of Kazakhstan, and territorial troops, marched in front of the guests and spectators of the parade. In the second part of the parade, real tactical actions of reconnaissance and combat units with combat use of modern weapons and military equipment were shown. At the end of the combat parade, the aerobatic team Zhetysu Barysy performed aerobatics. Note that the parade was a clear demonstration of the combat capability of the army of Kazakhstan.
Grigory Bedenko / Informbureau.kz