The range of the newest Russian Corsair drone, which will be presented at the Victory Parade on Red Square for the first time, will be doubled and reach 250 kilometers, according to the press service of the Rostec state corporation.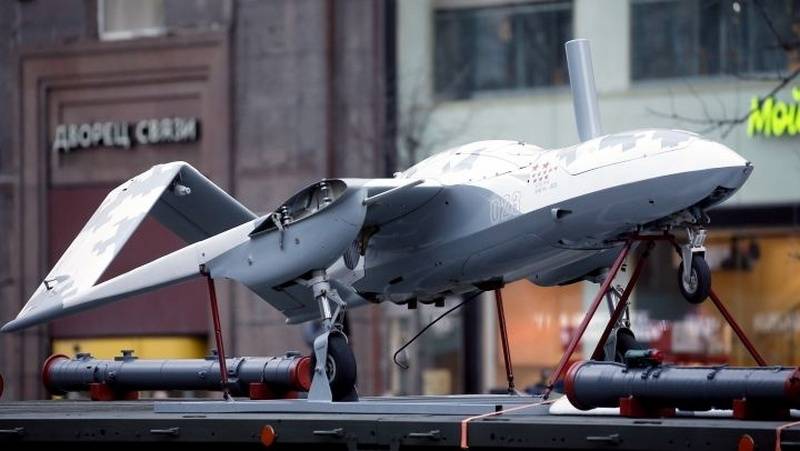 In the future, the complex ("Corsair") can be equipped with aircraft with improved performance and augmented functionality. In particular, it is planned to increase the range to 250 kilometers, as well as to equip the aircraft with electronic warfare systems and advanced reconnaissance tools.
- RIA "
News
»Message of state corporation.
The duration of the flight of the device is up to 10 hours, the maximum height of 6 kilometers, the radius of action is up to 160 km. Equipment "Corsair" allows real-time targeting fire equipment, including high-precision. Currently, the complex is preparing for mass production. Developed by the Rybinsk Luch Design Bureau, which is part of the Ruselectronics holding.
An important feature of the complex is its versatility, since, in addition to military use, it can also be used for solving civil tasks, such as environmental monitoring, control of roads and infrastructure, prevention of forest fires, search and rescue of people
- stated in Rostec.