Nikol Pashinyan, as predicted by him first of all, today, by a majority vote of the deputies of the Armenian parliament, became the head of the government of the Republic of Armenia. There was no convincing victory during the voting. For Pashinyan, who heads the opposition Yelk faction, their votes were cast by the 59 deputies, with the 42-s who voted against.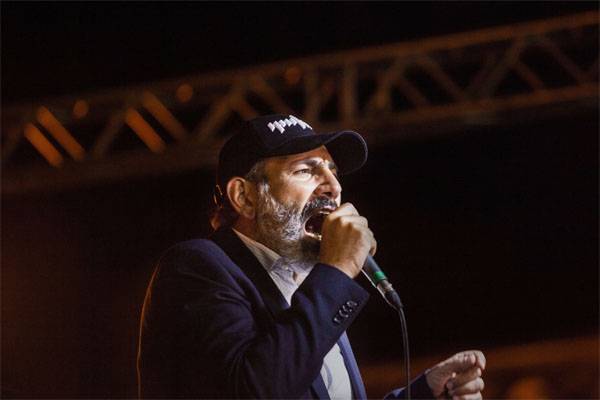 Recall that the Armenian National Assembly votes on Nikol Pashinyan's candidature for the second time. Previously, Pashinyan was not elected. 53 Armenian parliamentarians opposed his candidacy.
Now the parliament must approve the composition of the new government and the program presented by Pashinyan's cabinet. At the moment there is no evidence that the program is already on the tables in front of the parliamentarians of the National Assembly. If the program ultimately does not enlist the support of deputies, then the dissolution of the parliament and early elections can take place.
Representatives of protest actions were met on the Republic Square.
news
on Pashinyan's election as prime minister by glee.
Armenian holiday begins? ..