Military counterintelligence revealed large thefts in parts of the Baltic coastal defense
fleet
A total of 15 criminal cases have been filed by the Investigative Committee for Military Materials, reports
Kommersant
.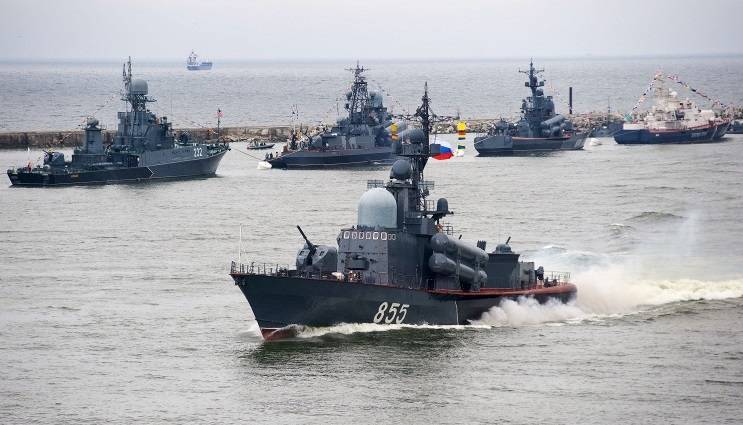 Among other things, a criminal case was initiated against the commander of the repair and recovery battalion, Lieutenant Colonel Roman Kovalenko.
In the near future, a special commission of the Ministry of Defense will come to the Baltic Fleet with an inspection.
The battalion commander is suspected of embezzlement from the "2 tons of units and assemblies of military equipment, including 11 final drives, 5 guitars assembled with an air compressor and gearbox, 21 balancers and 26 torsion shafts for
tanks
T-72. "
In addition, the officer illegally sold 2,6 thousand tires for cars "Ural", "KrAZ", "ZIL" and "KAMAZ". According to the investigation, this property was subject to sale as released, however, the lieutenant colonel, having sold it, appropriated money.
The case was initiated under the h. 3 Art. 160 of the Criminal Code ("misappropriation or embezzlement committed by a person using his official position"). The source of the newspaper does not exclude that new episodes may soon appear.
The court did not arrest Kovalenko. A preventive measure for him was elected house arrest.
"Perhaps, the flawless reputation of the officer who got all-army fame in the year (leading military publications and many TV channels told about him) played a certain role, restoring the T-2015-34 tank-monument standing on a pedestal to its running state, is a participant in the Victory Parades, "the article says.
In addition to Kovalenko (in other cases), the former deputy commander of an air defense unit located in Gvardeisk, major Sergei Medvedkin and deputy commander of an anti-aircraft missile and artillery battalion for armament Major Bakir Zukhrabov, were under investigation. Last year, they stole six engines for the YaMZ-238L tractors from the fleets of combat vehicles.