The authorities of the American city of Elizabeth City refuse to install a Russian monument to the pilots - participants of the Lend-Lease because of fears that the monument contains a "bug" of Russian hackers, reports
RIA News
Post Deputy Defense Minister Alexander Kirilin.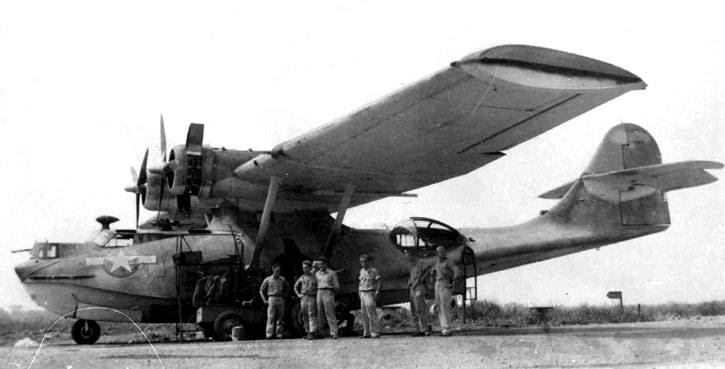 Patrol anti-submarine aircraft "Catalina"
Earlier it was reported that the site under the monument will be ready by the end of 2017 of the year.
The new composition of the city council said that this monument can be used for hacker attacks on the naval base in the city. They called this monument a Trojan horse. One member of the City Council said that a spy device could be mounted there,
Kirilin said in an interview with "MK".
According to him, "the installation of the monument to Soviet, British and American pilots who participated in the Zebra project, about which nobody knew before 2013, because the documents were classified, found support from the US POW commission."
It was decided to put the monument in Elizabeth City (North Carolina), from which during the years of World War II 206 amphibious "Catalina" aircraft were transferred to the USSR.
It was decided to establish a monument in honor of the military cooperation. We have already made it in soft metal, just pour it and carry it to the USA. However, the anti-Russian campaign that has been developing in the USA in recent months does not allow it. The city council of Elizabeth City first decided to erect a monument in the city, and after a while there was a re-election of city officials,
told the deputy minister.