The existing bill on counter-sanctions must be supplemented with new provisions, the Duma Committee on Natural Resources, Property and Land Relations believes.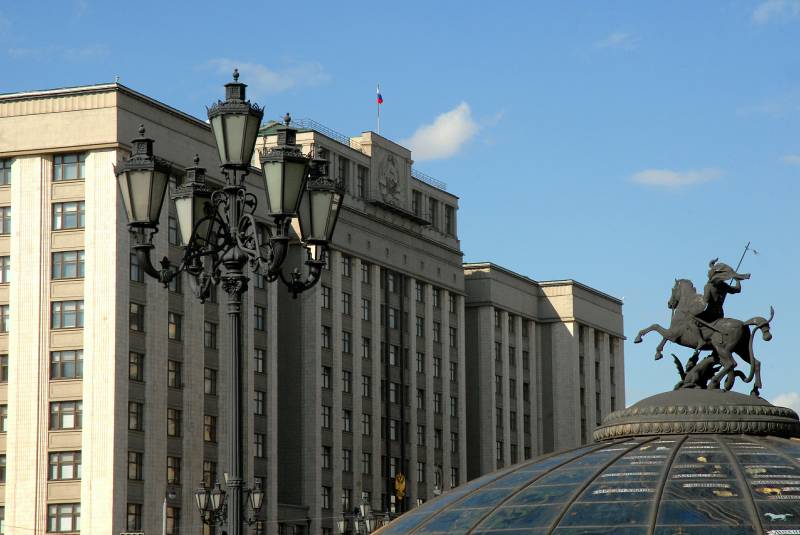 The deputies proposed to include in the document "a ban or restriction on the participation of companies from the United States and other countries that supported anti-Russian sanctions in conducting electronic auctions for placing government orders, creating electronic platforms for holding tenders and tenders for public procurement."
Similarly, it is proposed to do in the question "the organization of commercial electronic trading and auctions for state corporations, public law companies, natural monopolies and other legal entities, the organization of tender sites for leasing, property and bankruptcy."
The Committee also proposes "to prohibit or impose restrictions on the acquisition by persons who are under counter sanctions of the property of state and municipal unitary enterprises, companies with a state share of more than 50 percent, as well as companies included in the lists of strategic or city-forming organizations."
"If owners who are subject to sanctions own already privatized real estate on state or municipal land, they should not be allowed to acquire this plot as property," the text cites
RIA News
.
Recall that in late April, a group of deputies submitted to the State Duma a bill providing for sanctions against the United States in response to the expansion of anti-Russian sanctions. The document, in particular, contains a ban on the import of American agricultural, alcoholic and tobacco products, as well as pharmaceuticals. In addition, the document proposes to suspend the cooperation of the Russian Federation and the United States in aircraft manufacturing, the atom and rocket engines. The State Duma will consider the bill 15 in May.