Hypocrisy and duplicity. Erdogan explains why UN reform is needed
Reform of the United Nations is inevitable, the existing system has no future, reports
RIA News
statement by Turkish President Recep Erdogan.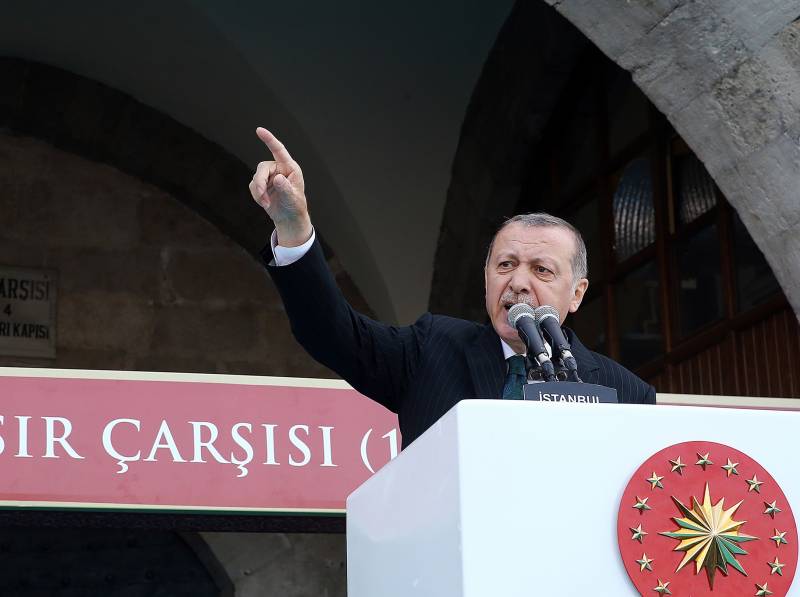 This statement was made by the Turkish leader at the ceremony of presenting the international peace prize "Olive Branch" in Istanbul.
The hypocrisy of the international community and the duplicity of international organizations, whose task is to ensure peace and security, have reached such proportions that it is no longer possible to hide prejudice,
said Erdogan.
Therefore, according to him, Turkey calls for the reform of the world organization.
The President added that "an international system, formed taking into account the interests of the five countries - permanent members of the UN Security Council, has no future".
UN reform is "inevitable," he said.
Earlier, UN Secretary General António Guterres acknowledged the presence of structural problems in the Security Council. He noted that the Security Council no longer "reflects the balance of power in the world" and does not correspond to the realities of the present.
http://www.globallookpress.com