Tough measures are needed. The permanent representative of the Crimea called for the release of the crew of the "Nord"
For the release of the sailors of the Crimean vessel "Nord" captured by the Ukrainians, tough measures are needed, reports
RIA News
statement of the permanent representative of the Republic of Crimea under the President of the Russian Federation.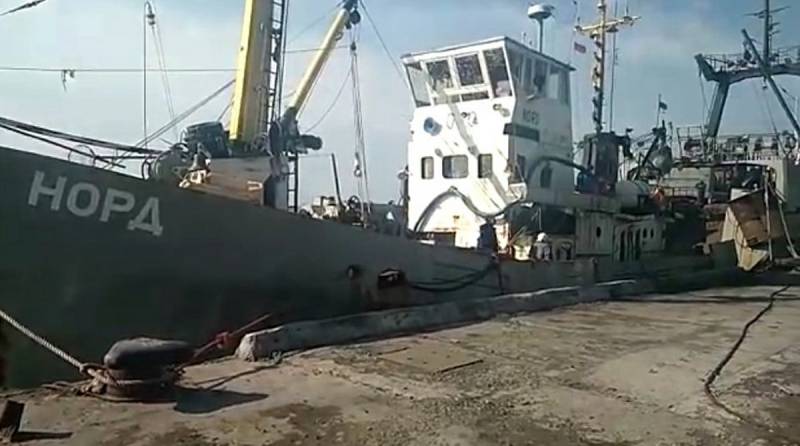 The situation, in my opinion, is blatant, unacceptable. More than a month has passed since our sailors were abducted in the waters of the general use of the Sea of ​​Azov. Today, almost all of them remain on Ukrainian territory,
said Muradov.
According to him, Russian fishermen are being bullied.
They were not allowed to go ashore for almost two weeks, holding on board a tiny vessel with five tons of rotting fish. More than a month they are illegally detained on the territory of Ukraine. The documents issued by the Russian Embassy were seized from the Crimeans. They are without means of subsistence, and their families, who have lost their breadwinner, suffer at home. At the same time, the Ukrainian authorities cannot bring any charges against them. The situation is absurd, stalled,
told the post representative.
He noted that Crimeans expect more decisive measures from the government.
Some say that we must act in a legal way. Of course, you can apply to the international courts, the Hague Maritime Tribunal or the European Court of Human Rights. But these methods are long-term and do not work in relation to pirates and bandits. In such cases, a hard and quick response is required to sober up the criminals,
believes Muradov.
He added that the residents of Crimea are counting on the fact that "in all respects, the Russian state will be able to find and apply such measures in the near future," having achieved the release of the sailors.
Recall that in March 25, Ukrainian border guards detained the Nord vessel in the Sea of ​​Azov under the flag of Russia. The captain of "Nord" Vladimir Gorbenko is accused of "violating the procedure for entering the temporarily occupied territory of Ukraine and leaving it in order to harm the interests of the state". He faces a sentence of imprisonment. The rest of the crew members are held administratively liable for fines.
http://www.globallookpress.com