The American special representative for the Donbass, Kurt Walker, in fact openly stated that the main goal of the United States is the collapse of the Russian Federation in the image of the collapse of the Soviet Union. Volker outlined certain comparisons, stating that the Crimea will not eventually be part of Russia, as "they ceased to be part of the USSR of the Baltic republics."
The statement of Kurt Volcker leads "Ukrinform":
They (Russians) will say some things, we will say others, but we will see what happens in the future. The Baltic countries were occupied by the Soviet Union for decades, and in the end, everything changed.
According to Volcker, he "enthusiastically" looks at the predecessor politicians in the United States, who at the beginning of the 40s did not recognize the "annexation of the Baltic states". And how does Volker look at his predecessors, who took part in the actual annexation of Kosovo, where the largest American military base in Europe now stands?
According to Volcker, sanctions against Russia are "a message to Moscow that the United States is not going to put up with the actions of the Russian authorities against Ukraine."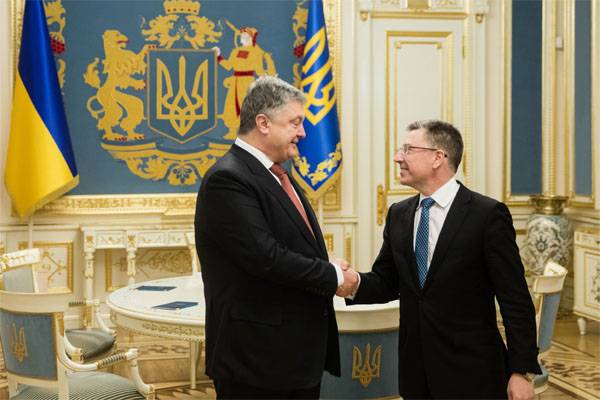 Walker:
We are not going to put up with it.
In other words, the US sanctions are aimed only at one thing: the dismantling of the territorial integrity of Russia. This must be borne in mind by those who say that "the United States has already forgotten about the Crimea" and are ready to "go to cooperation with Russia on this issue." They move to cooperation with Russia only when Russia demonstrates power. As soon as we are talking about permanent concessions from Moscow, Washington perceives this as a weakness and begins to push even more actively.