The American company Lockheed Martin reports that it is on the way to overcome differences with the main military department of the country. These disagreements are financially grounded and are due to the suspension of deliveries of the X-NUMX F-5 multi-role fighter jets. The essence of the disagreement is that the Pentagon demanded that Lockheed Martin reduce financial requests for the repair and maintenance of nearly two hundred aircraft.
The Pentagon said that while temporarily abandon the acquisition of F-35 "until the settlement of financial disputes." On such a refusal, the US military decided on March 28.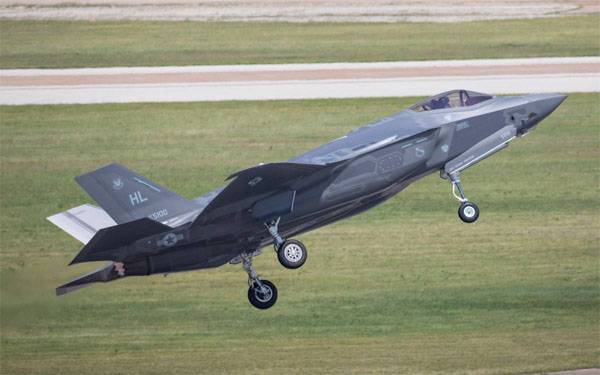 It got to the point that in the air divisions they decided to repair the aircraft "on their own". Not so long ago, on "VO", there was a story about how, in one of the cases, the F-35 part was printed on the 3D printer by itself, and then, without the consent of the manufacturer, the plane was lifted into the air. Then Lockheed Martin said that in such a case they could take the aircraft out of warranty service, to which the US military received an answer of approximately the following content: the cost of the maintenance you declared and itself leads to the fact that the US Air Force is ready to refuse it.
In addition, the US Air Force explained additional claims to the manufacturer. The fact is that the US Air Force does not satisfy the state of the mounting holes on the F-35. They use anticorrosion paint, which reduces the stealth parameters of the aircraft. The Pentagon offered to the manufacturer to rectify the situation, and the manufacturer demanded additional financial resources for this.
Now it became known that the parties decided to soften the rhetoric. It is reported that the Pentagon is ready to resume purchases of F-35. It does not comment on the main question: did the parties agree to reduce the cost of maintenance of the fighters, as well as about who would eliminate the problem with the anti-corrosion coating on the mounting holes?