Oil today has stepped over the next price mark, breaking the previous records of the last months. At this moment, a barrel of Brent crude is trading at 76,1 dollars. This is the maximum since November 2014.
How do economic experts explain the next stage of the price increase for "black gold"? The main reason for the rise in oil prices is the rhetoric of US President Donald Trump. We are talking about his constant statements about the imminent withdrawal from the so-called deal with Iran. Only on these statements alone, the Brent mark in the last few weeks added up to a total of about 10% cost.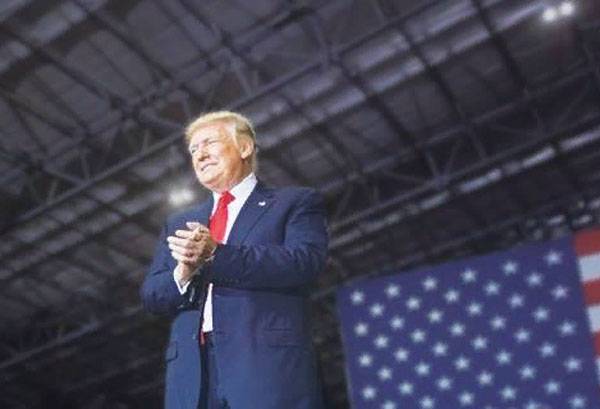 The deepening economic crisis in Venezuela, which is one of the largest exporters of "black gold" on the world market, also contributes to the rise in oil prices. And here the US is also doing its job.
Following Brent, he crawled up and a barrel of WTI. For the first time since September 2014, the oil of this brand is traded at elevations above 70 dollars per barrel.
The rise in oil prices must be enthusiastically perceived by those who will be in the "new" cabinet of the Russian Federation. Some names have already been announced by the candidate for the post of chairman of the Cabinet Dmitry Medvedev.
After all, even with the current prices for "black gold," the cabinet has chances to earn income to the treasury without any particular diligence in the work, allowing to implement social projects designated by the head of state. And if we consider that economic experts predict that by the summer the barrel will be more expensive than 80 dollars, then this tendency can be called a gift from Trump to the new Russian government, and the president - on the day of inauguration ...
Joking in social networks: 76 with more than one percent in the elections for Vladimir Putin. Trump supported a barrel of more expensive 76 dollars.