The leadership of the US Armed Forces is concerned about the entry of Russian MiG-31 with Dagger missiles on combat duty, US media reported. Earlier official statements about the new Russian
weapons
in the USA they sounded completely different.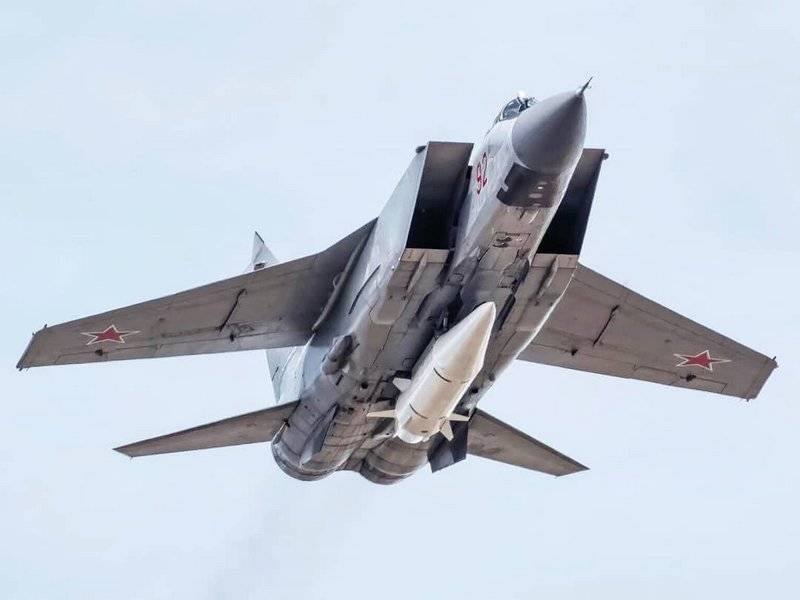 Several senior military personnel at the Pentagon noted that the United States does not have protection against Russian hypersonic weapons. For example, the American army cannot withstand weapons that develop speeds of more than three Machs, while the latest Russian missiles can reach five, ten, and even 20 Machs. Warlords also note that the United States is not able to cope even with the Soviet subsonic SCUD family of missiles.
Journalists also emphasize that the range of the "Dagger" in combination with the MiG-31 would allow fighters located in Russia to "strike at Western Europe" and also allow
aviation
, based in the Far East, maintain control of eastern Asia.
Deputy Minister of Defense Yuri Borisov said earlier that 10 interceptor MiG-31 interceptors with hypersonic Dagger missiles are on experimental combat duty for overcoming anti-missile defense. The main objectives of these missiles, he called the large ships. Experts note that no other country in the world has such a weapon as the "Dagger", RIA reports
News