A decree has been published on the Kremlin's website, signed today by the incoming president of Russia, Vladimir Putin. It is a decree bearing the following title: "On the national goals and strategic objectives of the development of the Russian Federation for the period up to 2024 of the year". In the decree, the new composition of the Russian government announces tasks, including several areas.
From the decree:
The Government of the Russian Federation shall ensure the achievement of the following national development goals of the Russian Federation for the period up to 2024:

a) ensuring sustainable natural growth of the population of the Russian Federation;
b) increase in life expectancy to 78 years (by 2030 year - to 80 years);
c) ensuring a steady growth in real incomes of citizens, as well as an increase in the level of pensions above inflation;
d) halving the level of poverty in the Russian Federation;
e) improvement of living conditions for at least 5 million families annually;
e) acceleration of the technological development of the Russian Federation, an increase in the number of organizations implementing technological innovations, up to 50 percent of their total number;
g) ensuring accelerated introduction of digital technologies in the economy and the social sphere;
h) the Russian Federation is among the five largest economies in the world, ensuring economic growth rates are higher than the world ones, while maintaining macroeconomic stability, including inflation, at a level not exceeding 4 percent;
i) the creation in the basic sectors of the economy, primarily in the manufacturing industry and the agro-industrial complex, of a highly productive export-oriented sector, developing on the basis of modern technologies and provided with highly qualified personnel.
Also in the decree the president sets tasks for the government in the framework of several state programs. Here is a list of them: national projects (programs) in the following areas: demography; health care; education; housing and urban environment; ecology; safe and high-quality roads; labor productivity and employment support; the science; digital economy; culture; small and medium entrepreneurship and support for individual entrepreneurial initiatives; international cooperation and export.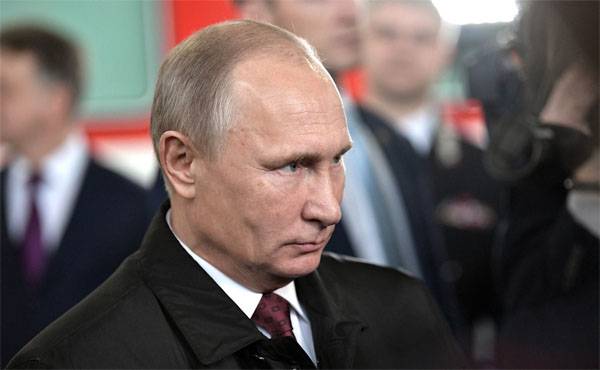 The concretization of each of these programs is given in the official
Online
head of state.